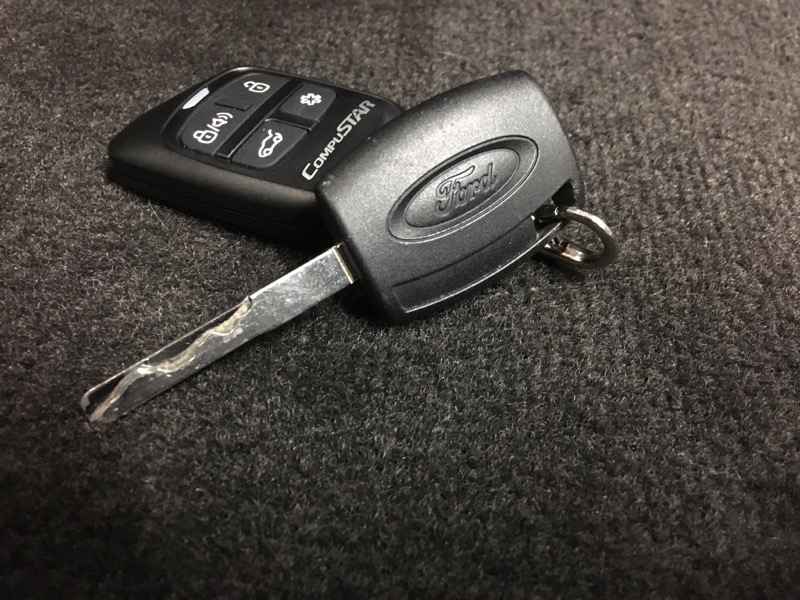 If you're worried about someone stealing or vandalizing your vehicle, a car security system from Mobile Edge in Lehighton is an excellent investment. If your car or truck didn't come with a keyless entry system, we could add that as well. Let's look at the security and convenience options we offer.
Car Alarms from Mobile Edge
These days, it seems someone is always eyeing our cars and trucks, looking for an opportunity to steal the contents or, in a worst-case scenario, the entire vehicle. If you own a Honda Civic, Accord or CR-V, a Ford pickup truck or a Toyota Camry or Corolla, you might be aware that these are some of the most stolen vehicles in Pennsylvania. Mobile Edge offers a variety of anti-theft solutions to help keep your vehicle safe.
Our basic Compustar security system includes a shock sensor that will trigger a siren if someone bumps into your vehicle or tries to steal your wheels or catalytic converter. The system monitors the doors and the hatch or trunk in most applications. The key fob with the system will also control door locking and unlocking. This system also includes a starter kill relay that will prevent the engine from turning over,  even if a crook bullies their way into your vehicle and tries to hotwire the ignition.
We can build on this system for added protection. The Compustar DAS-II security sensor adds digital tilt and motion monitoring, along with a microphone to detect glass breakage. If you have a van or work truck, we can add pin switches to monitor doors and storage cabinets.
Another popular upgrade is a two-way key fob that will beep and vibrate when the alarm is triggered. You can choose from several models with communication range capabilities up to 3 miles. For the ultimate in communication, the DroneMobile system is your best investment. The DroneMobile hardware and service combine an app on your smartphone with a communication module in your vehicle. If the alarm is triggered, you'll get an instant notification on your Android or Apple smartphone. Best of all, because the system uses cellular communication, you can be almost anywhere in the country and still know that your vehicle is safe.
The Premium and higher DroneMobile plans add GPS-based vehicle alerts. If your car or truck moves within a certain user-definable time period, you'll be alerted right away. You can use the app on your phone to check the vehicle's location and notify authorities if required.
If you have an application that requires a custom security solution, don't hesitate to drop by our store.
Keyless Entry Systems
Keyless entry systems are another popular upgrade. Rather than putting a key in the door to unlock it, our Compustar systems let you press a button on a remote to unlock the vehicle. If your car or truck didn't come with power locks, we could add motorized actuators to the doors for you. These systems also have a trunk release button, and we can add a solenoid to many vehicles that don't have an electric release button.
Expert Installation Ensures Reliable Performance
Our team of technicians has decades of training and is equipped with the right tools to ensure that the upgrades you've chosen are integrated expertly into your car or truck. We take working on our clients' vehicles seriously. We protect the seats, steering wheel and center console with covers and connect the vehicle battery to a charger when it's in the shop. We perform a detailed check-in process and document all the operation of key systems along with any warning lights that might be displayed on the dash. We also inspect and document the physical condition of the vehicle. When we finish with your upgrade, we repeat this process to make sure everything has been reassembled correctly and that your vehicle is in pristine condition. It takes us a few extra minutes, but this is part of what ensures that our clients are happy with the upgrades they've chosen.
Add Convenience to Your Car or Truck at Mobile Edge
Whether you're concerned about preventing theft or damage or simply want to make it easier to get in and out of your vehicle, the automotive enhancement experts at Mobile Edge in Lehighton are here to help. We invite you to drop by our store and speak with one of our product specialists. They'll listen to your goals and expectations for a new security or keyless entry system, then use their extensive product knowledge and experience to design a custom solution that delivers exactly what you want. If you can't get to our store during regular business hours, please give us a call or send us an e-mail by clicking on the red icon below.