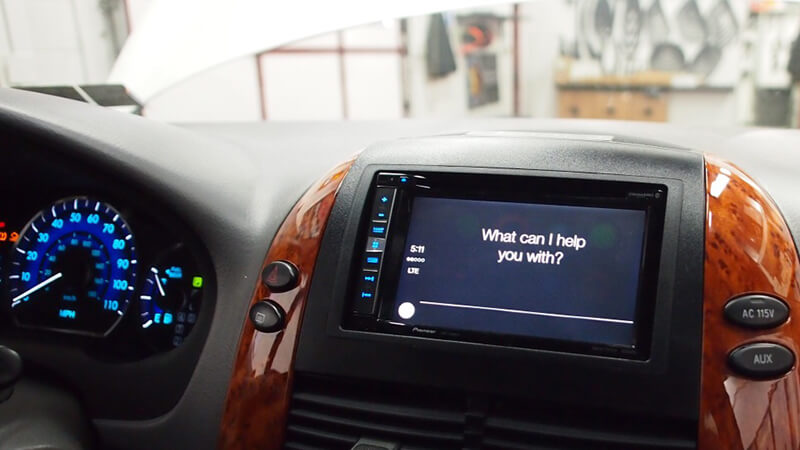 Smartphone technology has evolved so much over the last several years that nowadays, smartphones are an integral part of our lives. Mobile Edge in Lehighton is leading the way in smartphone integration for your vehicle. Whether it is finding safe, reliable ways to harness the power and convenience of it in your vehicle, using it to control technology functions, or simply using it to play your music and talk hands-free, we have you covered.
Bring Your Smartphone Features Into Your Car
Let's face it, many of us have become so spoiled by our smartphones that we don't know how we could live without them. If that sounds like you, we suggest stopping by our store with your vehicle. We can give you a live demo of Apple's CarPlay software and Google's AndroidAuto software.
Voice Control Over Many Functions
If you own an iPhone 5 or newer or an Android phone running 5.0 or above, embedding this software in several of our in-dash stereo systems will allow you to safely and easily control many popular functions on your phone. Imagine using your voice to control your music, send and receive text messages, make phone calls, set and hear reminders, use the phone's navigation software, and much more. Once you see this exciting technology in person, you will want it.
Music Streaming And Hands-Free Calls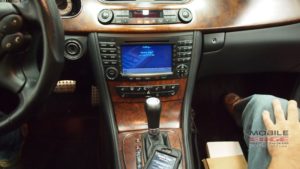 Maybe you are the kind of person who likes your smartphone, but you are mostly interested in playing music and having a hands-free way to make and receive phone calls. We have you covered.
We have Bluetooth kits that will integrate with your factory-installed stereo system and give you hands-free calling and wireless music streaming.
Plug-In With Auxiliary Adapters
Aux input adapters are available for almost any factory stereo system, giving you an easy way to play music from your portable device into your stereo system.
Charge Them Up!
USB ports can be added to allow you to charge your smartphone or another portable device. Do you need more than one port? No problem – we can install as many as you need.
No Age Discrimination At Mobile Edge
Do you own an older vehicle and love driving it, but find it lacks the technology to integrate with your smartphone? Don't worry – we can help. We have done smartphone integration on vehicles made in the 1950s, so we are sure to have a solution for you.
Smartphone Control Of Security And Remote Start With Drone Mobile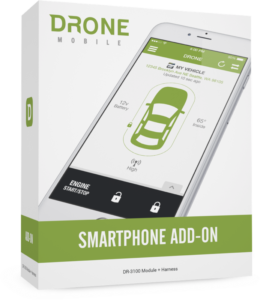 Is your vehicle near and dear to your heart? We can install a Drone Mobile system in your vehicle that allows you to track it in real time using GPS technology, along with the capability to add an alarm system that will send alerts right to your smartphone. You can even use your phone to keep you warm in the winter, since our remote starters can be controlled from the convenience of your iPhone or Android phone.
Stop By Today To See Our Smartphone Integration Options In Person
Our team has more than 50 combined years of experience in the mobile electronics industry and has been exceeding the expectations of our clients since 1994. Mobile Edge is the most award-winning mobile electronics retailer in Pennsylvania, and our facility is equipped with a state-of-the-art installation bay, equipped with the latest diagnostic, testing and fabrication equipment. Whether you drive a new Kia, Mercedes, F150 or 1965 Impala, we have you covered. Let us show you why Mobile Electronics magazine has named us one of the Top Retailers in the Nation year after year.
You can contact us HERE for more information about our smartphone integration systems, or any of our great products and services.