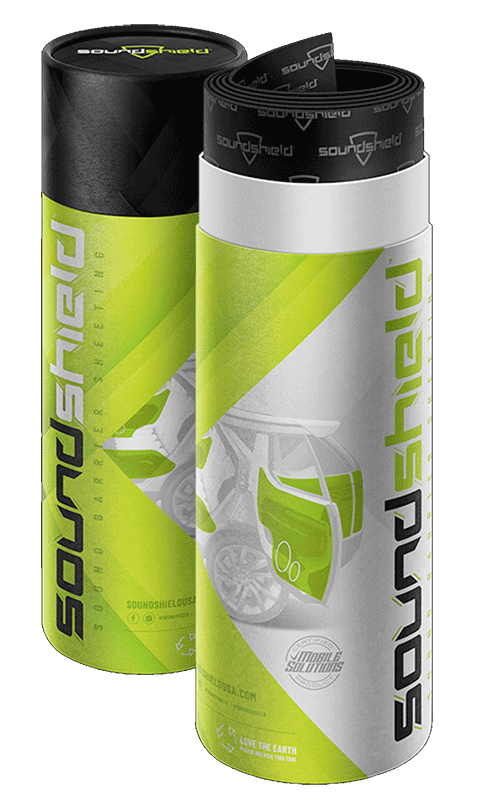 If you want to get the best performance from your car audio system upgrade, the team at Mobile Edge in Lehighton suggests having SoundShield sound deadening installed. This premium sound control product will not only help make your speakers sound great, it can lower the background noise in your car or truck so that you can hear the subtle details in your music. Let's check out what makes SoundShield different than other options on the market.
What Is SoundShield Sound Deadening?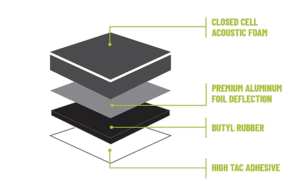 SoundShield is a constrained layer damping (CLD) material that is designed to control vibration and subsequent noise transmission into your vehicle. The core of the product is a 1.5 mm thick layer of butyl rubber. The dense yet conformable layer of rubber bonds to the floor, doors, fenders, roof, firewall or trunk of your vehicle. Once attached, the resonant frequency of the panel lowers dramatically, and it becomes less prone to transmitting wind, tire, engine, exhaust or road noise energy from outside the vehicle.
A layer of aluminum is bonded to the top of the butyl layer. This aluminum layer gives the damping material structural stability, so it can span openings in door panels without drooping or sagging. The aluminum also helps to reject thermal energy transfer, so your vehicle will stay cooler in the summer and warmer in the winter.
Finally, the aluminum is topped with a 3 mm layer of water-resistant closed-cell foam. The foam layer absorbs higher-frequency energy to further improve the comfort of the vehicle. The foam also prevents wire harnesses, cables and lock and door release control rods from rattling and vibrating as the vehicle moves. Less background noise means that it's easier to hear the subtleties in your music and that the clarity of your Bluetooth system will be improved.
Upgrade Your Vehicle with Premium Sound Deadening from Mobile Edge
Whether you want that luxury-car experience, better hands-free audio or improved performance from your audio system, the team at Mobile Edge in Lehighton can help. Please drop by our store and ask about having SoundShield sound deadening added to your car or truck. You can reach us by phone at 610-377-2730 or by e-mail using the red button below.