Mobile Edge in Lehighton offers professional backup camera installation services to ensure that your safety system functions reliably. As with any upgrade to a modern vehicle, knowing where and how to make connections can be the difference between an upgrade that functions flawlessly and damaged components in the vehicle. Let's look at a few reasons why it's wise to have an expert integrate accessories into your vehicle.
What Wires do What?
Decades ago, the wiring in a vehicle was, for the most part, analog. That is to say, the voltage of the signal on the wire was the information that the receiving component needed to perform its task. For a headlight or turn signal, the voltage was the full 12V battery voltage. If a computer was reading a throttle position sensor or the output of an oxygen sensor, it was an analog voltage usually between the ground reference and 5 volts.
Modern vehicles use multiple computer modules to control the engine, lighting and audio system. The connections between these devices use varying forms of digital communication. You can't simply tap into these wires to add a backup camera and hope it will work. If you try and are lucky, nothing happens. If you're unlucky, you'll damage the transmitting or receiving module, and you'll have to purchase a replacement computer.
The installation technicians at Mobile Edge have the tools and training to test the wiring in your vehicle to ensure that we make the right connections. We have invested in vehicle information services like Mitchell1 ProDemand to provide us with detailed wire color and location information so that we can complete the camera integration in a timely fashion.
Camera Mounting and Vehicle Assembly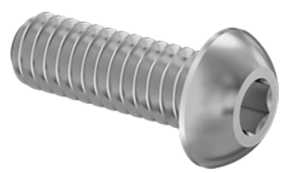 Mounting your backup camera involves taking apart portions of the vehicle. Whether it's trim panels in the trunk or cargo area or accessing a rubber grommet to pass wiring into the rear, our team takes care to make sure the panels come apart safely and go back together in a way that will prevent buzzes and rattles.
We use stainless steel hardware to mount your camera to the vehicle. These corrosion-resistant fasteners ensure that water and road salt and brine mixtures won't cause problems. We protect all the electrical connections we make inside the vehicle for the same reasons. Even if the wiring doesn't come into direct contact with snow and slush, the environment can be humid, and corrosion remains a potential risk.
Visit Pennsylvania's Vehicle Safety Experts Today
If you are interested in a professionally installed backup camera system for your car, truck or SUV, drop by Mobile Edge in Lehighton and speak with a member of our team. For more information, click the red button below to e-mail us.