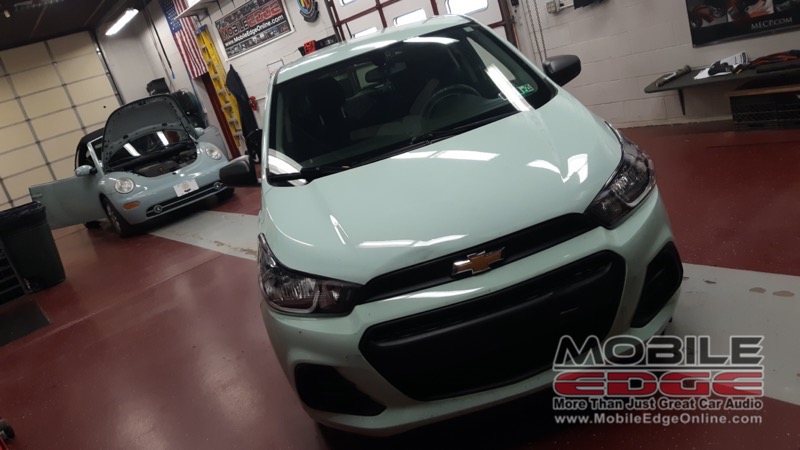 The owner of this cool 2108 Chevy Spark recently dropped into Mobile Edge in Lehighton to ask about adding a remote car starter. The client chose the car for its mint green paint color but was frustrated that it was only available with the most basic of options. She asked if there were a way to add power door locks to the car along with the starter system. Of course, adding features and functionality to our clients' vehicles is our specialty!
Power Door Lock Upgrade
We started the project by removing the interior trim panels from the driver and passenger doors so that we could add a set of SPAL door lock actuator solenoids. These solenoids are connected to the factory rod that extends up through the door trim piece and mimic the rods' operation to lock and unlock the doors. Once in place and tested, we reinstalled the trim panels, leaving no evidence that we'd made any modifications. And with the way these solenoids are designed, the owner can still operate the lock actuator manually.
Compustar Remote Car Starter Installation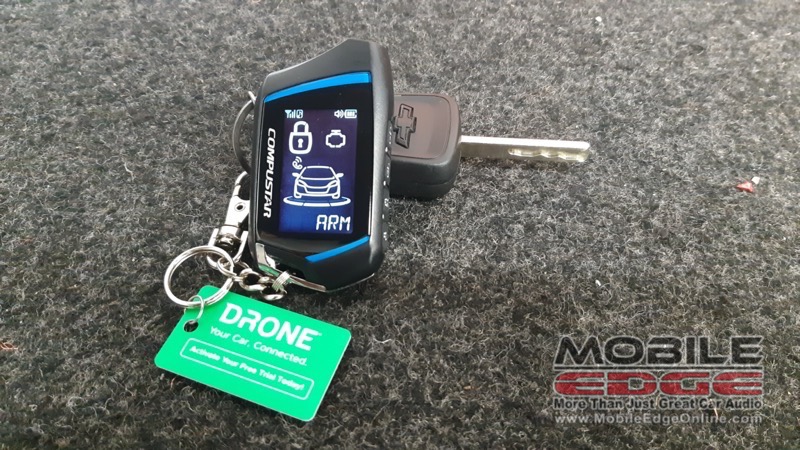 The next step was to integrate a Compustar CM7000 remote start control module into the vehicle. This module takes care of the remote start process by communicating with the factory computer along with energizing the appropriate circuits in the vehicle until the key is turned to the on position. Of course, we connected the new power doors to the module so that the lock and unlock buttons will keep the vehicle secure.
We spend a fair amount of time ensuring that our clients get the right remote solution to meet their expectations. In this case, the owner chose the RFX-2WT9-FM two-way LCD remote package. This remote includes an LCD screen that shows the lock status of the vehicle as well as how much runtime is left on the starter when activated. It also comes with the DroneMobile telematics interface that works with an app on her smartphone to allow full control over the lock, unlock and remote start functions of the Compustar system. With this combination, she can control the vehicle from almost anywhere, and range will never be an issue.
Pennsylvania's Remote Car Starter Experts
With the actuators installed and the Compustar remote car starter system integrated into this Chevy Spark, we had this cool little car ready to go. We showed the client how to use the remote and helped her set up the app on her phone. She loved it! If you're shopping for a remote car starter or want to upgrade the features of your vehicle, drop by Mobile Edge in Lehighton. You can also reach us by e-mail using the red button below.