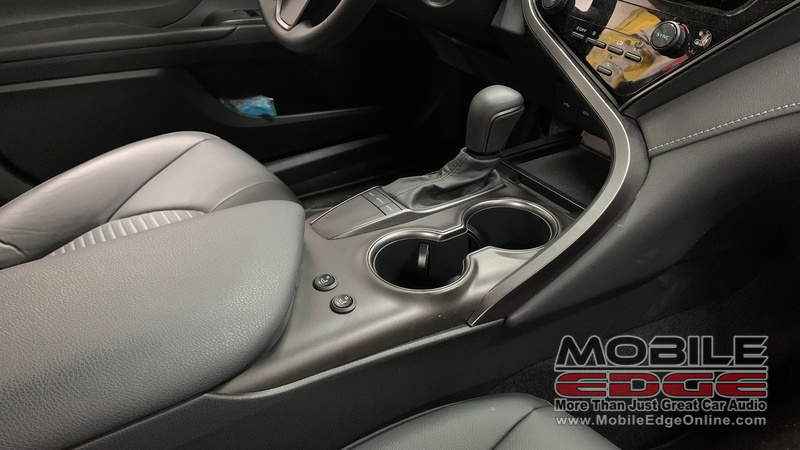 The Allentown-based owner of this brand-new Toyota Camry recently contacted Mobile Edge to inquire about upgrading the vehicle with a set of seat heater elements. He'd been shopping for a higher-end trim level, but with all the component shortages lately, he couldn't find what he wanted. He decided to go with what the dealership had available and have us install the component he wanted most from the fancier model: heated front seats.
Premium Carbon Seat Heating Pad Installation
Upgrading this Camry with seat heating elements involved two distinct steps. First, we needed to undo the upholstery on each seat bottom and back so we could install the flexible heating pads directly on top of the foam. Thankfully, Toyota doesn't glue the fabric to the foam, or this upgrade might not have been possible.
The heating pads are made of two layers of heavy-duty fabric. Flexible carbon fiber heating elements provide warmth when the pads are turned on. They are virtually undetectable, and everything can move with the seat when someone sits on it.
The pads include two strips of high-strength adhesive, so once they're placed where the client wants them, they'll stay in place no matter how many times the owner or a passenger gets in and out of the vehicle.
Expert Vehicle Wiring Ensures Reliability
The second step in upgrading this Camry was to install the switches and wire them into the vehicle's power system. We always confer with our clients about where they want control switches mounted. With dozens of mounting location options available, we always discuss each option's benefits and drawbacks. For this Camry, the client decided that the center console was convenient. Our team masked off the chosen area with tape so there wouldn't be any scuffs or scratches as we measured and drilled the mounting holes for the switches.
We finished the installation by wiring the heating pads into the vehicle's electrical system. These seats don't draw as much power as a big amplifier, but they need reliable power and ground connections to function. We used our ProDemand vehicle information resources to find a suitable power connection location, then ensured that all the wiring was routed safely and securely so that it won't be damaged.
Lehighton's Vehicle Enhancement Experts
The client returned to Mobile Edge in Lehighton to pick up the Camry once we had the heating pads installed and tested. He hopped in the car and turned them on and was thrilled with how quickly they got warm. If you're looking for features that might be hard to get on a new vehicle, drop by our store to see if we can install them for you. You can reach us by phone or by email using the red icon below if you can't get to the store during regular business hours.
[58936]