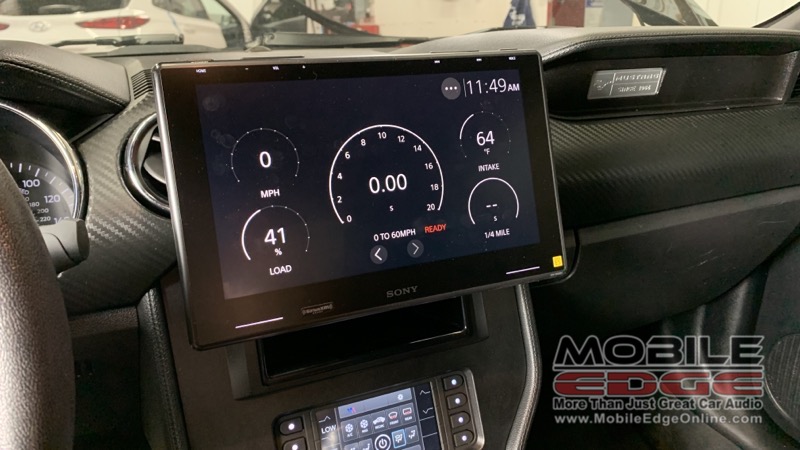 Replacing the radio in a new car or truck is a great way to update communication technology and audio system sound quality. Many new vehicles have functions like climate controls, backup camera display and even vehicle convenience settings built into the radio display. Further, some of these audio systems use fiber-optic connections or technologies like MOST to connect to the factory-installed amplifiers. The car audio upgrade experts at Mobile Edge in Lehighton have a solution for most radio upgrade challenges.
The Radio and the Installation Parts
When you come to Mobile Edge to inquire about upgrading the radio in your vehicle, the first things we'll ask you about are its year, make, model and trim level. Long before we talk about technologies like Apple CarPlay, Android Auto or Bluetooth, we need to know what size radio will fit in the dash, what kit is required to complete the installation, and what wire harness, antenna adapters or vehicle interfaces are needed to ensure that everything functions as intended.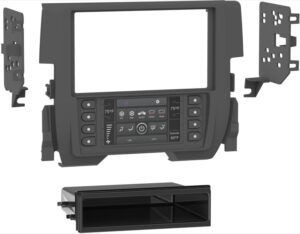 Dash kits vary from injection-molded trim rings around the radio to complex assemblies that include provisions for HVAC vents, the hazard switch and, sometimes, a dedicated interface for the climate control system.
We always use a wire harness adapter so that we never have to cut any wires in your vehicle. These adapters plug into the connectors in the vehicle wire harness and allow us to connect it with the harness that came with the new radio. In some instances, an interface module is required because the accessory, ignition and reverse signals are on a data network in the vehicle rather than being activated by a signal on a wire. Likewise, these modules ensure that warning chimes and Retained Accessory Power (RAP) work once the radio has been upgraded.
If your car or truck has buttons on the steering wheel to adjust the volume, change sources or answer a phone call, we'll need an interface to send those signals to your new radio. These steering wheel control interfaces are built into a radio interface in many cases, but many applications require a stand-alone solution.
Most late-model vehicles come with a backup camera. This is a crucial safety feature in preventing accidents while maneuvering or backing into a parking spot. We can usually connect a factory-installed backup camera with a new multimedia receiver to maintain functionality and safety.
If you have a vehicle like a Porsche, Mercedes-Benz or a Bentley, interfaces are available to let us feed an analog audio signal into the MOST fiber-optic input on the factory-installed amplifier. We also have high-performance aftermarket amplifiers with integrated digital signal processing that we can use to replace that factory amp and upgrade the sound in your vehicle even further.
Maestro RR Radio Replacement Interfaces
Many new multimedia receivers like those from Sony and Pioneer are compatible with the Maestro RR series of radio replacement interfaces. These interfaces combine most of the components mentioned above but add connectivity to the CAN data network in most vehicles. Depending on the application, you have access to the climate control settings and can see the backup camera with its guidelines. The radios have a dashboard mode that will show vehicle speed, engine speed, engine load, etc.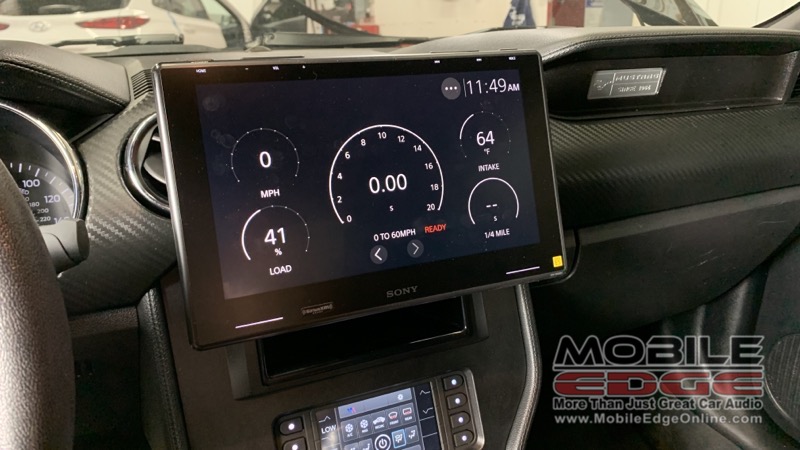 Visit Pennsylvania's Car Radio Replacement Experts
If you want to upgrade the radio in a newer car or truck to add improved communication technology like Apple CarPlay or Android Auto, drop by Mobile Edge in Lehighton, Pennsylvania. A member of our team would be happy to help you choose a solution and the correct installation accessories to ensure that your radio integrates with your vehicle seamlessly. If you can't get to our store during regular business hours, give us a call or click the red button below to send our team an e-mail.