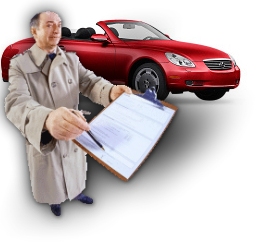 Remote starter season is a great time of the year for us. Our schedule is always booked solid and we get to make hundreds of people happy and a lot warmer in the mornings! But it is also the time of the year where we get A LOT of questions about vehicle warranties and the fear of voiding a warranty if a remote starter is installed.
Nearly every day, a customer asks us about their vehicle warranty. The car dealer told them that if they had a remote starter installed, their warranty would be voided. Nothing is further from the truth! The Magnuson-Moss Warranty Act of 1975 specifically forbids the use of "tie-ins" by any manufacturers. One example of a "tie-in" is a vehicle manufacturer requiring that the consumer use a specific brand of motor oil or the warranty will be voided.
Since "tie-ins" are illegal under federal law, a dealer cannot void a warranty just because you choose not to use their product. The only way that they can require you to use their product is if they are offering it to you at no charge. For an easy-to-understand translation of the Magnuson-Moss act, click here.
Of course, a dealer or manufacturer cannot be responsible for faulty workmanship or poor-quality aftermarket products. If an aftermarket product is found to have caused a defect in the vehicle, the dealer can refuse to honor the warranty on that specific problem. To this end, it is even more important that you choose a reputable shop to do your aftermarket installations.
I don't want to make it sound like all dealers are bad and out to refuse warranty claims. By far, most dealers try to stick to the law and do the right thing. In most cases, it is a poorly trained service manager who is unfamiliar with the law. Unfortunately, in some instances, your dealer may just be deceptive. These are the cases that deserve some attention. One option is to contact the Federal Trade Commission at (202) 326-3128 or www.ftc.gov.