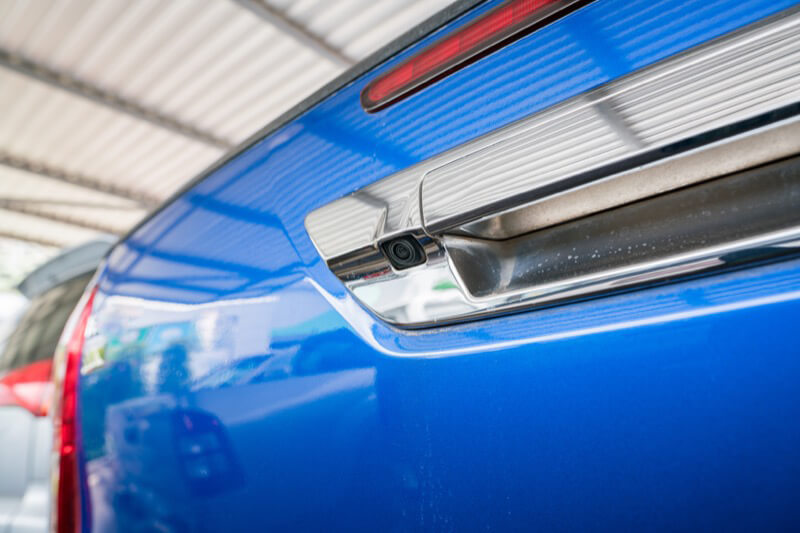 It should come as no surprise that Mobile Edge in Lehighton carries a number of backup camera options. As with all the products we offer our clients, we've invested time in choosing solutions that deliver impressive performance and long-term reliability. Let's look at the features and applications of our solutions.
What About Backup Camera Quality?
High-quality camera manufacturers specify a field of vision in the horizontal and vertical planes to describe what will be visible in the output image. In most cases, more field of vision is considered better. As with most specifications, some manufacturers will put a spin on the numbers to make their solutions look better than a competing product's. Look for a camera with a horizontal field of vision of around 130 degrees and a vertical spec of around 88 degrees. If you see a disproportionately large number, like 170 degrees, that's a diagonal measurement.
Camera Resolution Matters
Camera resolution is another important factor. Good quality cameras have at least 600 lines of resolution. Premium solutions are up around 720 lines. You may want to avoid solutions that only offer 400 or 480 lines as their images can be grainy.
Low Light Performance to See in the Dark
Another important factor is low light performance. Low light sensitivity is rated in lux. Cameras that can see in light levels of 0.01 lux are more sensitive than ones that only work down to 1 or 0.1 lux. For reference, a brightness level of 0.05 to 0.3 lux is equivalent to what you'd experience with a full moon on a clear night with no streetlights around.
A Waterproof Design Helps Ensure Reliability
Because the backup cameras we install will be exposed to rain, snow, dust and debris, they need to be designed to prevent infiltration into the chassis. The standard for water ingress testing is the IP rating system. The system uses two numbers to describe a product's resistance to dust and water ingress. A high-quality unit should have a rating of IP67, meaning it is completely sealed against dust and particulate infiltration (represented by the number 6) and can withstand immersion in water for up to 30 minutes (the number 7). Some cameras have a higher rating of IP68, meaning the product can withstand water depths beyond 1 meter.
Backup Camera Mounting Options
After inspecting your vehicle, our team will suggest a backup camera solution that suits your application. There are several universal cameras available, as well as application-specific solutions that are designed to be integrated with the vehicle.
The NAV-TV Camera-6 is a premium safety camera solution that offers 720 lines of resolution, low light performance down to 0.01 lux and a 130-degree horizontal field of vision. The aluminum camera housing is designed to be mounted up under the lip of your trunk or hatch.
The Momento MR-C300 backup camera comes with a license plate mounting bracket and features six LEDs that allow you to see in absolute darkness.
A variety of pickup truck solutions feature a camera built into a replacement tailgate handle. This high mounting location provides excellent visibility behind the vehicle.
If you have an SUV or a van like the Mercedes Sprinter, GM Express, Nissan NV, Ford Transit or Ram Promaster, we have replacement third brake light solutions that make it easy for our team to integrate a camera into the back of the vehicle.
If you have a Jeep Wrangler, we have camera systems that are designed to work with the spare tire mounting bracket on the rear of the vehicle.
If you carry valuable or fragile cargo in the back of your pickup truck, we can integrate a dedicated cargo camera into your vehicle so you can monitor the load. We also have options that will work inside delivery vans.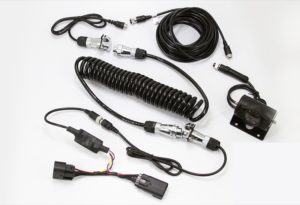 If you have a snowplow, tow trunk, dump truck, delivery van or a piece of heavy equipment that could benefit from a camera solution, we offer a variety of commercial cameras with heavy-duty cast aluminum bodies and dedicated trailer connection cables.
Visit the Safety Camera Experts at Mobile Edge
If you're considering adding a backup camera to your car, truck or SUV, we invite you to visit Mobile Edge in Lehighton. A member of our team can inspect your vehicle and help you choose a camera solution that will perform amazingly and make parking and maneuvering safer and more efficient. If you have any questions, give us a call or click on the red button below to send us an e-mail.