Here at Mobile Edge in Lehighton, we do lots of remote starters. You could even say we are experts in the category. A popular question that comes up is 'Can I move my remote starter to a new vehicle?' It is a very good question…so follow along as we explore the answer.
Yes You Can, But…
The simple answer is yes, you can.  But there are a lot of variables to consider. When our technicians do an installation on a remote start, every wire is cut to the exact length needed for your particular vehicle. We also solder each connection and apply protective tape over it. This means there will be a fair amount of work to remove the remote start wiring, in addition to the disconnecting the brain.  You will incur labor costs to take it out.
The Integration Module may be Different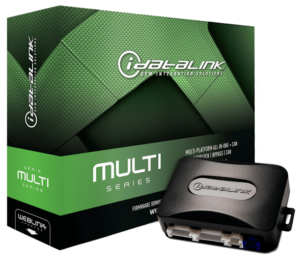 On a modern vehicle, a remote starter communicates, or 'talks' to the factory computer. If you change vehicles to a new make, the necessary remote start module may be different. If this is the case in your situation, it makes no sense to remove it.
A Reinstall Kit will Need to be Purchased
If you want to reuse the existing remote start brain, and the integration module can be reused, a 'reinstall kit' will need to be purchased. This way, we can start with a fresh wiring harness that can be modified to fit your new car, truck or SUV perfectly.
There is a Better Way
Most of the remote start systems sold at Mobile Edge come in a modular fashion. While we keep our pricing on the systems as simple as possible, you are buying a remote start brain, module, and remote kit separately. It is one of the advantages of doing business with us. Our suggestion is to leave the remote start brain and module in the vehicle. Then just have us remove the antenna- you can use it and your remotes as part of your new system. You will see a cost savings- you don't have to buy the remote kit a second time, and the original vehicle only needs to be in our bay for a fraction of the time for the antenna removal.
The Final Step is a Remote Start Consultation
The best way to get sound advice on what to do with your existing remote start bought from Mobile Edge is to come and see us. Bring your vehicle and your remote controls. Our staff will go over your existing system with you, as well as show you any new products that may have come out since your last purchase. We will talk about your new car and how you use it over the course of an average week. In the end, we will always advise you on the best course of action.  Call or contact us here for more information, or even better, stop in today.