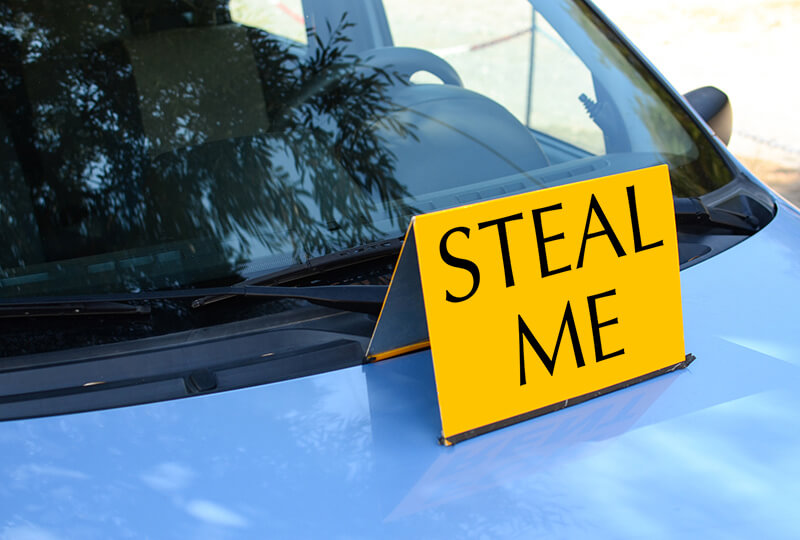 Imagine driving to the grocery store on a blustery winter day and simply leaving your car running while you run in to pick up a few things. You might as well put a "steal me" sign in the back window. That is what some of our customers here at Mobile Edge imagine when we discuss a remote start for their vehicle.  The truth is that modern remote start systems for your vehicle are just as safe and secure as any other time that your vehicle is parked. It is nearly impossible for your car to be stolen while remote started. Plus, you have the added benefit of not having to scrape ice off your windows or wait for your vehicle to warm up in a parking lot somewhere.
Triple-Layer Protection From Being Stolen While Remote Started
Three levels of security protect your vehicle when your vehicle is remote started. First of all, the remote start will automatically lock the doors if they are not already locked. A would-be thief will not be able to simply jump in and drive off. Even if they do get in though, there are still two additional levels of security to keep it safe.
Hey! Forgot Your Key Mr. Car Thief?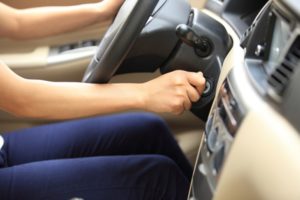 Second is the fact that the key must be physically in the ignition switch. And, it must be turned forward to the "On" position before being able to depress the brake to put the car in gear. Not having the key in the ignition switch will not allow the shifter to move out of Park. And not having the key in the "On" position will cause the running engine to shut down as soon as the brake is pressed. Every modern vehicle also has a "chip" in the key to prevent theft. The remote start uses an integration module that talks 'data' to the car's computer to bypass it without having the key to start your vehicle. But the remote start shuts down if you try to drive off without the key present.
Hurry Up George! We've Only Got 10-20 Minutes To Break In And Hijack This Rig Before It Shuts Back Off!
The third feature is a timer that will only allow the vehicle to run for a pre-determined amount of time – usually 10 to 20 minutes. If you do not insert the key, it will shut down. Your Mobile Edge salesperson and installer can go over the programming options with you at the time of installation of your system to determine what best fits your needs.
Still tempted to just run out and start your car in your driveway to warm it up for your morning commute? The neighboring states of Maryland, Ohio and West Virginia have passed fines starting at $100 for leaving your car running with the key in it. It is known as "puffing" and refers to a term coined by car thieves who look for the exhaust on cold mornings as a target for an easy theft. However, in all of those states, a remote start unit that has anti-theft technology and no key in the ignition is perfectly legal. And, again, you have the bonus of not having to run out in the freezing cold to your vehicle before you're ready to leave to have a nice warm car waiting for you with defrosted windows.
Come By Today And Check Out Remote Start Options For Your Vehicle!
The majority of vehicles can have a remote start system added to them. The sales and installation experts here at Mobile Edge can advise you about what systems may best meet your needs, and go over other convenience features that can be added to the system. You can treat yourself to connected heated seats, keyless entry and additional security features. There are extended range systems, and you can even connect to your smartphone through an app that will let you start the vehicle from anywhere that has cell or Internet service. We invite you to stop by Mobile Edge and check out what options we offer for your vehicle. We're sure to have the perfect solution for you. For questions or more information you can Contact Us Here.