With the car audio season in full swing here at Mobile Edge in Lehighton, it's time for some great deals on demo products and closeouts! We've slashed prices to give our friends some of the greatest deals possible on gear from Memphis Car Audio, Audison, Hertz, Clarion and many more. If you are interested in any of the items you see listed below, drop by our store, give us a call or send us an e-mail using the red button below.
These items are in limited quantities and in many cases are sold "as is." We've included notes about each product where relevant, so you know exactly what you are looking at and its condition.
List of Mobile Edge Closeouts and Special Buys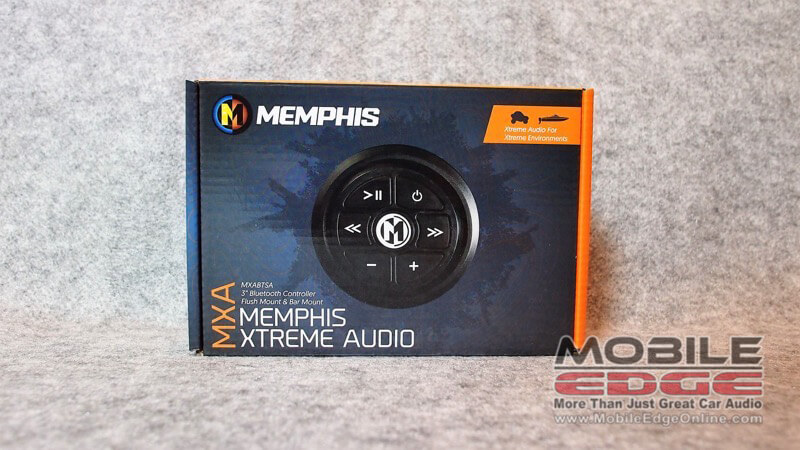 Memphis MXABTSA — Reg $119.99, Now $30
3-inch Bluetooth Audio Controller
The MXABTSA is a great solution to add audio to a motorcycle or powersports application. It will connect to an amplifier to stream music from your smartphone.

Memphis BASS2.2 — Reg $249.99, Now $75; Condition: As Is, No Warranty
Digital Bass Enhancer
The Bass2.2 from Memphis Car Audio is a bass enhancer that adds depth to your music. Restore lost bass from radio or iPod playback and make your music more fun!

Memphis MMA5.750 — Reg $399.99, Now $160; Condition: B-Stock
Five-Channel Marine Amplifier
The MMA5.750 is a five-channel amp capable of producing 100 watts to each of the four main channels and 350 watts to your subwoofer. This is the perfect amp to power a complete audio system on your boat.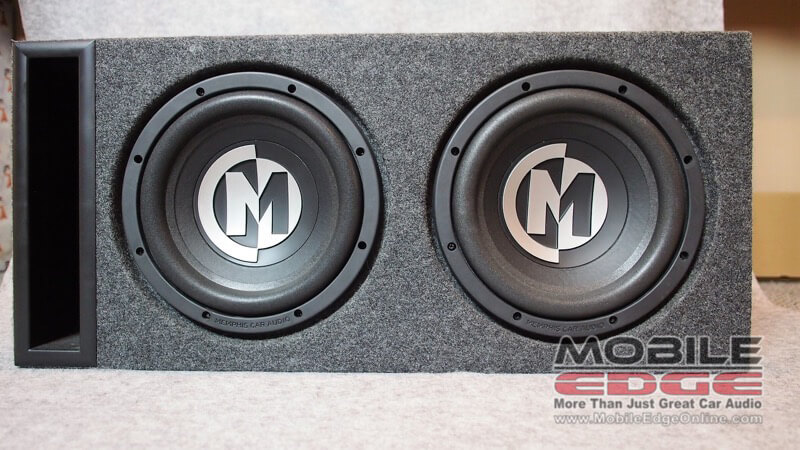 Memphis PR10S4V2 Loaded — Reg $299, Now $199
Vented Subwoofer Enclosure with Dual 10-inch Power Reference Subs
Capable of handling 500 watts of power all day long, this dual 10-inch subwoofer enclosure features a durable carpet finish and a vented design for excellent efficiency and low-frequency extension.

Memphis SRX12D4 — Now $89
12-inch Street Reference Subwoofer in Custom Enclosure
Add some bass to your ride with this 12-inch, 250-watt subwoofer in a custom enclosure. Add your choice of amp for a complete bass system that will sound great!

Memphis SRX10D4 — Reg $69, Now $49
10-inch Street Reference Subwoofer
The SRX10D4 is a dual 4-ohm, 250-watt, 10-inch subwoofer. It works great in small sealed or vented enclosures to add big bass without taking up much space.

Memphis SRX10D2 — Reg $69, Now $49

10-inch Street Reference Subwoofer
The SRX10S4 is a 10-inch subwoofer rated to handle 250 watts of continuous power. The single 4-ohm voice coil is a perfect match to your favorite bridgeable two-channel amp.
Memphis PR42V2 — Reg $49, Now $30
Power Reference 4" Coaxial Speaker Set
If you are looking for a great pair of speakers for your car or truck, the 4-inch PR42V2 feature a coaxial design with a swivel-mount tweeter for smooth and detailed high-frequency reproduction.
Memphis SR42 — Reg $39, Now $19
Street Reference 4" Coaxial Speaker Set
As part of the Street Reference Series from Memphis Car Audio, the SR42 coaxial speakers offer big sound in a compact package. These are a great replacement for blown or damaged factory speakers.
Memphis PRX57C — Reg $159.99, Now $99; Condition: Demo Product
Power Reference 5×7" Component Speaker Set
If you own a Ford or Mazda, the Power Reference Series PRX57C component set is a great upgrade! With 50 watts continuous and 100 watts max power handling, these speakers can crank out the tunes all day long.

Hertz HX300 — Reg $549.99, Now $299; Condition: Display Demo
Hertz Hi-Energy 12" Subwoofer in a Custom Enclosure
Are you looking for a cool way to add bass to your sedan, hatchback or SUV? This custom enclosure features a 12-inch Hertz Hi-Energy subwoofer and a unique design that features a durable carpet finish and a vinyl-wrapped core.

Hertz ES300 — Reg $220, Now $169
Hertz Energy 12-inch Subwoofer
The Hertz Energy-Series ES300 is a 12-inch subwoofer rated to handle 350 watts of continuous power and more than 1000 watts max. This sub features a single 4-ohm voice coil design.

Hertz DS25 — Reg $95, Now $49; Condition: Display Demo
Hertz Dieci 10-inch subwoofer in a custom enclosure
This custom subwoofer solution includes a 10-inch Dieci-series subwoofer from Hertz and a custom enclosure created by the fabrication team at Mobile Edge. A vinyl-trimmed front panel and durable carpet finish make this a perfect upgrade for your car or truck.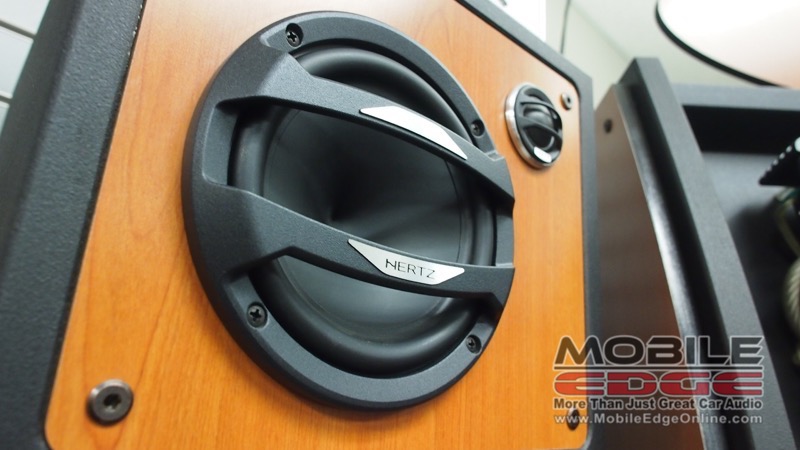 Hertz MLK2TW — Reg $1,199, Now $599; Condition: Display Demo
Hertz Mille Component Speaker Set
This premium component set includes a set of ML1600 6.5-inch component woofers, a pair of ML280 1.-1/8 Tetolon fiber dome tweeters and premium passive crossover networks. If you are serious about sound in your vehicle, this component set is one of the best in the industry.

Hertz HCX130 — Reg $249, Now $99
Hertz Hi-Energy 5.25-inch Coaxial Speaker Set
A damped mesh woofer cone with a rubber surround combined with an adjustable soft-dome tweeter is just part of what makes the Hertz HCX130 5-1/4" speaker set sound so amazing.

Hertz HDP4 — Reg $599, Now $299; Condition: Demo
Hertz Digital Power Four-Channel Amplifier
Massive power and amazing efficiency are the hallmarks of the compact HDP4 four-channel amplifier. This amp can produce 150 watts per channel into a 4-ohm load, and each channel pair is bridgeable to produce an impressive 500 watts.

Hertz HDP1 — Reg $599, Now $299; Condition: Demo
Hertz Digital Power Monoblock Amplifier
The HDP1 from Hertz is a subwoofer amplifier capable of producing 1,000 watts of power into a 2-ohm load. The compact amp is the perfect solution to add bass to your car or truck.

Audison AV Quattro — Reg $1,300, Now $799; Condition: Demo
Audison Voce Four-Channel Audiophile Amplifier
If impressive dynamics and incredible control are up your ally, the AV Quattro four-channel amplifier from Audison should be high on your list. Rated to produce an effortless 120 watts of power channel, this amp is the perfect solution for true music purists.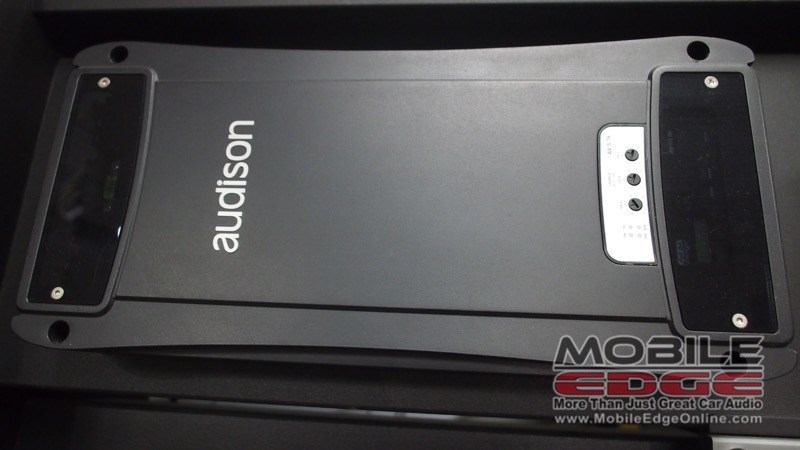 Audison AV 5.1k — Reg $1,700, Now $999; Condition: Display Demo
Audison Voce Five-Channel Audiophile Amplifier
Few five-channel amps on the market can match the sonic purity and impressive power production capabilities of the AV 5.1k. With 2×75 watts of pure Class A power, 2 x 140 watts for your mids and an impressive 1.000 watts for bass, this all-in-one amp is hard to beat at any price.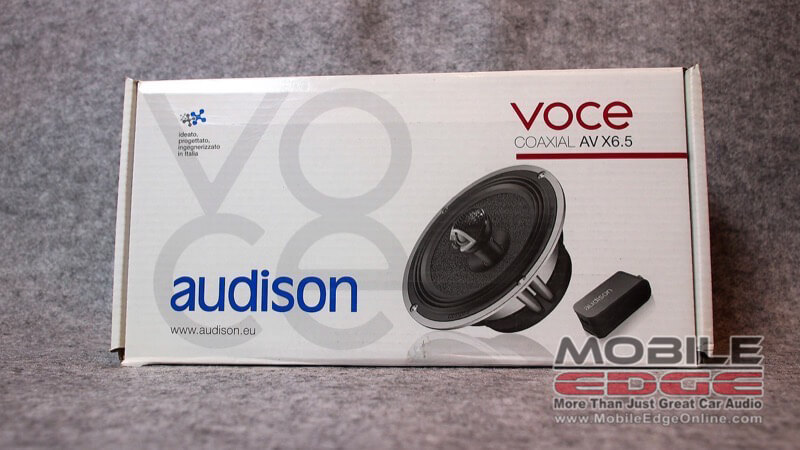 Audison AV X6.5 — Reg $499, Now $299
Audison Voce 6.5-inch Coaxial Speaker Set
Using the same features and technologies as the much-heralded Voce components, the AV X6.5 coaxial speakers provide amazing clarity and detail for music aficionadi.

Powerbass PS-WB112T — Reg $399, Now $249
Powerbass Single 12 Truck Enclosure With Amplifier
If you want to add big bass behind the seat of your pickup truck, this Powerbass bass package is the perfect solution. The shallow mount enclosure fits behind most seats, and the 400-watt ASA4-400.2 amplifier complements the system perfectly.

Concept CLS703 — Reg $189, Now $69; Condition: Demo
7-inch Headrest Monitor
The CLS703 headrest video display features a high-definition video input, soft-touch controls and mounting posts that are adjustable from 4 to 7 inches for maximum vehicle compatibility.

JVC KD-R900 — Reg $249, Now $79; Condition: Demo
JVC USB CD Bluetooth Receiver
The KD-R900 features Bluetooth audio streaming and hands-free calling, a USB port for a memory stick or iPod connectivity and a built-in 50Wx4 (max) Power amplifier. A Burr-Brown 24-bit DAC ensures excellent sound quality.
Roadview RHR9.26 — Reg $259, Now $79; Condition: Demo, No Warranty
Gray 9-inch Headrest Monitor
Equipped with a 9-inch widescreen and finished in grey vinyl, the Roadview RHR9.26 is a great way to entertain kids on your next road trip.

Clarion CMV1 — Reg $699, Now $199; Condition: Demo, No Warranty
Clarion Marine DVD Receiver
From the first name in marine audio, the flagship CMV1 receiver features a water-resistant front panel  and a full-color display and supports playback of CDs and DVDs to ensure your passengers are entertained.
Clarion MW1 — Reg $149, Now $49; Condition: Demo, No Warranty
Clarion MW1 Wired Marine Display Remote
The MW1 remote fits in a 3-inch opening and provides complete control over a Clarion marine receiver. The two-line LCD screen lets you know what's playing and makes track and source selection easy.
Clarion MW2 — Reg $99, Now $49; Condition: Demo, No Warranty
Clarion MW2 Wired Marine Remote
Compatible with 2-inch mounting locations, the MW2 remote is the perfect addition to a Clarion marine source unit.

K40 RL100 — Reg $479, Now $249
K40 RL100 Portable Radar and Lidar Detector
The RL100 from K40 will detect X, K and Ka-band radar as well as 830-945 nanometer laser speed devices. Equipped with GPS and Quiet-Ride functionality, the RL100 will let you know when to slow down while reducing false alarms.
AudioQuest IPODFOR1.5 — Reg $39.99, Now $20; Condition: Demo, No Warranty
AudioQuest Forest 4.9' iPod Cable
This USB-A to 30-pin Apple iPod Cable features gold-plated connectors and high-quality solid, long-grain copper conductors for efficient charging and reliable connectivity to your computer.

Crystal Audio CS10 Subwoofer — Now: $49, Condition: Demo, No Warranty
This 10-inch, 700-watt subwoofer packs a real punch! Massive dual-magnet, oversized-woven tinsel leads and a huge 3-inch voice coil to allow this compact 10-inch subwoofer to outperform 12- and 15-inch drivers costing many times as much.
Home Audio/Home Theatre Closeouts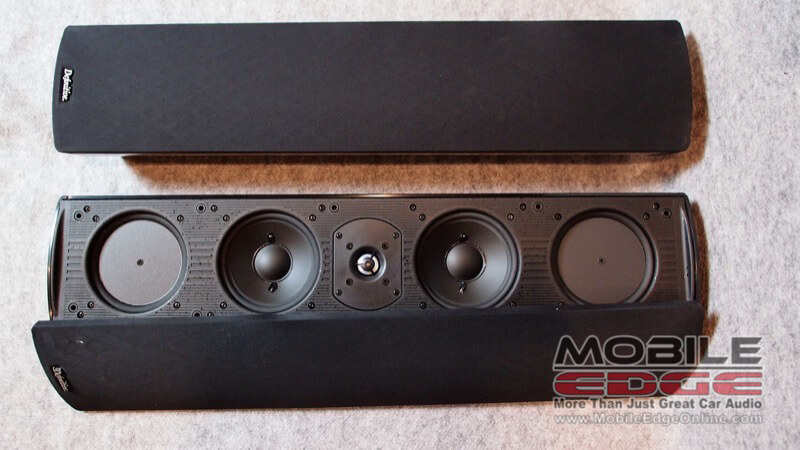 Definitive Technologies Mythos Eight — Reg $1,998, Now $398; Condition: Demo, No Warranty
Mythos Eight On-Wall Speaker Pair
The Mythos Eight from Definitive Technologies is a great-sounding on-wall speaker set that is perfect for your plasma or LCD TV. Dual woofers, dual passive radiators, and a pure aluminum dome tweeter ensure smooth and natural sound from your favorite movies and shows.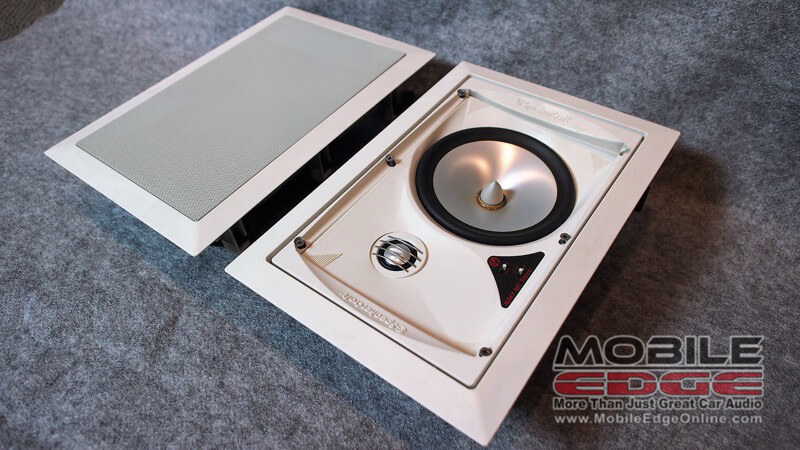 SpeakerCraft In-Wall Speaker set — Now $99; Condition: Demo, No Warranty
This set of in-wall speakers is a perfect upgrade for your home entertainment system. Install them beside your monitor for clear and detailed audio reproduction or have them mounted at the back of the room for amazing surround-sound effects.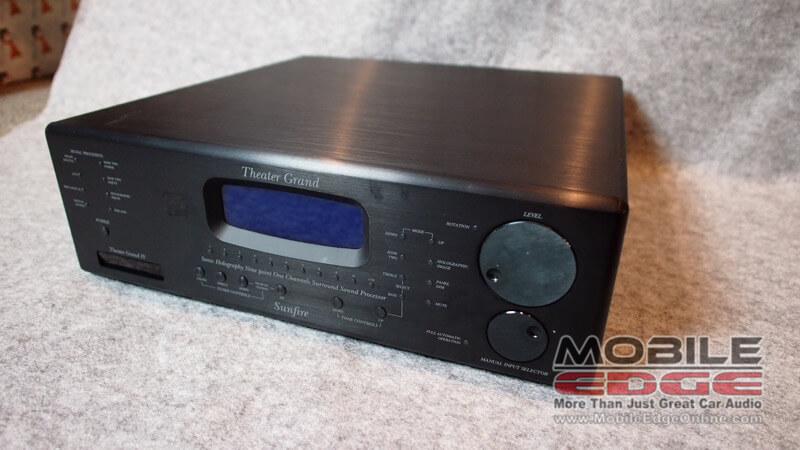 Sunfire Theatre Grand IV — Now $300; Condition: Demo, No Warranty
The Theatre Grand IV Preamp/Processor from Sunfire includes 7.1-channel surround decoding of Dolby and DTS formats. Amazing audio technology from Bob Carver ensures crystal clear sound and incredibly detailed realism.

Vidikron 30 DLP Video Projector — Now $300; Condition: Demo, No Warranty
This premium video projector uses DLP technology to create bright, sharp images. Capable of producing 1,100 lumens of output, the model 30 supports 1080i and 720p high-resolution video over HDMI. This is a great projector for your man cave or the kids' video games.
Vidikron Automatic Screen — Now $300; Condition: Demo, No Warranty
This motorized video screen is great for a home theatre, gaming room or office. Just press a button, and the screen extends down into place.