At Mobile Edge, we've installed thousands of remote car starters for clients all around the Lehighton, PA, region. We often get asked, "Do you sell a diesel remote starter?" or "Can I get a remote start installed in my diesel truck?" The usual answer is yes. We consider ourselves experts when it comes to installing this equipment. Because of our experience, installing an automatic starter on a diesel engine is never an issue for us. Of course, the process is more complex and there are components that must be carefully considered, but our team of technicians is well trained for the job.
Mobile Edge Has What You Need
On many diesel engines, we have the option of tying a remote into the glow plug light. This is especially helpful on very cold days. If this is not an option on your vehicle, we add a small delay before the engine cranks for the glow plugs to warm up.
Remote Starters Are Good for Your Diesel Engine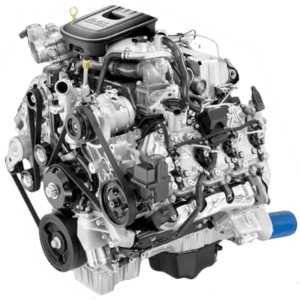 Besides giving you comfort and convenience, did you know that having a remote car starter installed in your diesel will also help the engine last longer? That's right! Diesel engines actually take longer to heat up. By remote starting your vehicle, you are getting heat inside the engine and warming up your interior. Because diesel engines run better and last longer when they are warmed up on a regular basis, this will expand the life of your engine. We have found that many of our clients who own diesels with remote starts are using them every day. This is just to prolong the life of the engine, whether or not the car, truck or SUV has to be warmed up/cooled down.
Turbo Timer Prolongs Life of Turbocharger
We also offer our diesel clients the option of installing a turbo timer. With diesel engines, it is frowned upon to shut off the vehicle right away when you pull into a parking spot. Doing so is hard on the turbocharger because it doesn't provide time to cool off. With a turbo timer, you can get out of your parked vehicle and have your engine run for an additional 2 to 4 minutes before it shuts itself off. By giving it the proper time to cool, you are expanding its lifespan.
Get Your Diesel Remote Starter Today
If you're interested in having a remote car starter installed in your diesel, Mobile Edge is the place to go. We invite you to stop by our store in Lehighton, PA, to discuss your options with one of our team members. You can also contact us here for more info.