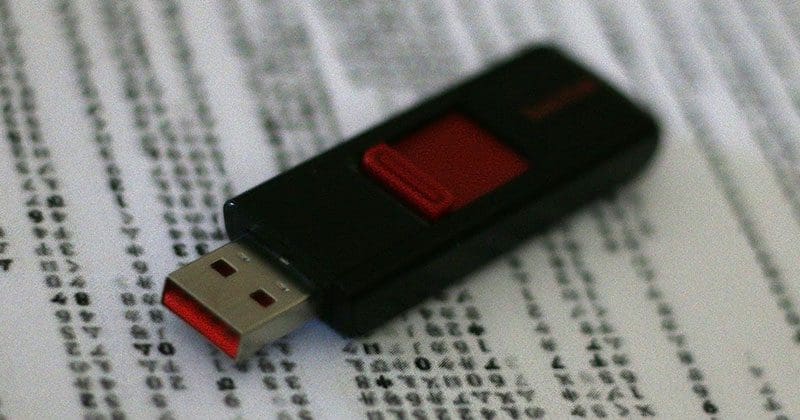 With the rise in popularity of digital media files over the last decade, car audio enthusiasts find themselves being more likely to carry a USB memory stick than a stack of compact disks. When it comes to organizing all those MP3, WMA, AAC and FLAC files, most manufacturers suggest that you don't put all the songs in one folder. Read on to find out why.
How Car Radios Understand USB File Structure
Unlike a computer, your car radio is very limited in its ability to interpret different USB drive formats and the subsequent file structure. Most systems require that the USB drive be formatted using the FAT or FAT32 file format. Some new multimedia receivers can understand NTFS and exFAT file formats, so larger storage devices can be used.
Next, you need to maintain a standard long file name format that allows for a total of 255 characters, including the file extension (.mp3, .wma or .flac). An important part of the standard is avoiding command characters such as /, \, *, :, ?, ", <, > and|. These characters may be misinterpreted by the system and result in a file being unreadable, or on extreme cases, cause the system to stop reading subsequent filenames.
Folder Structure and File Limits
In most cases, you are limited to no more than eight folder layers. So, beyond the root folder, you may have subfolders by genre of music, artist name and album name. This configuration is fine as the music is stored four layers deep. It is worth noting that extremely long folder names may, depending on the radio and its available memory, cause problems. We recommend keeping everything as short and efficient as possible.
Different source units have significantly different limits on the total number of tracks they can play and the number of files or subfolders they can interpret. Many radios have a limit of 255 or 999 files or folders per directory and can only detect up to 999 files. Some radios increase this to 5,000 or 9,999 tracks. A few units on the market can read an impressive 65,535 files per folder, and there are a couple with supposedly no limits at all.
Don't Put All Your Files in One Folder
When you are planning on buying a new radio, it's worth spending a few minutes to find out whether it will play your music as you have it organized on your USB stick. Some radios won't randomize songs in different folders, and others are extremely finicky about the total number of files. If you need help choosing a receiver that will sound great and play your digital media collection, drop by your local specialist mobile enhancement retailer and give the radio you have in mind a try!
This article is written and produced by the team at www.BestCarAudio.com. Reproduction or use of any kind is prohibited without the express written permission of 1sixty8 media.