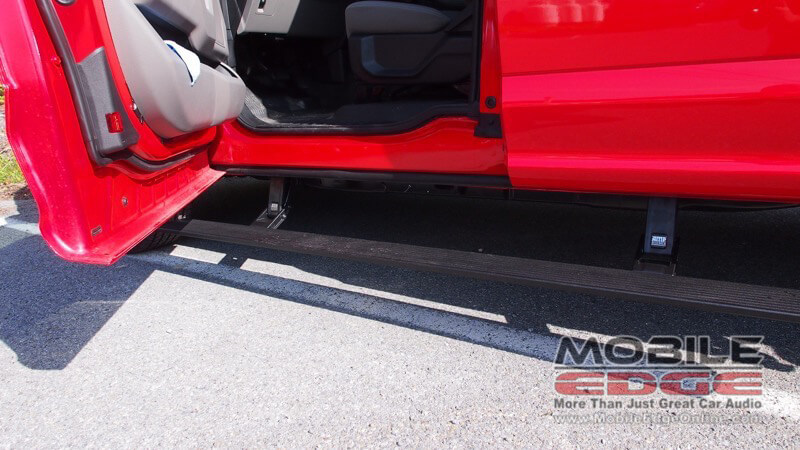 Here at Mobile Edge in Lehighton, we have been helping our clients make the right buying decisions for more than 20 years. One of the more popular categories for us is truck steps. Unfortunately, if you own a truck, SUV or van, the options can seem endless. How do you pick the right set for your vehicle? That is a great question and one we often field in our store. Follow along as we give you pointers on choosing the right steps for your vehicle.
How You Use Your Vehicle
The first thing that affects your decision-making process is how you use your vehicle. If it is a commercial vehicle, you need a step that is extremely durable. If you take your vehicle off-road, you want a step that can protect the side of your vehicle. Is this vehicle your daily driver or a weekend warrior? All of these questions play into which steps may be best for you.
Ease Of Access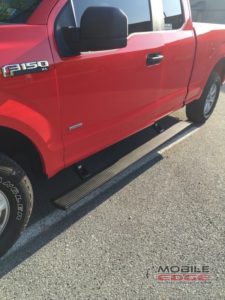 If you are first and foremost buying a set of steps for easy access to your vehicle, we suggest focusing on their functionality. Our Amp Research Powersteps, when deployed, offer a footstep that drops down either 6" or 9". The step itself is wide and very long, making for a safe and secure access point.
If you are dealing with someone who has trouble entering and exiting your vehicle, Powersteps are as good as they come. A running board is another step that provides a wide, long area to place your foot, and some people love the looks of this type of step.
Cosmetics Are King
If you are a buyer who wants a set of steps for cosmetics as much as functionality, then you have lots of options. If you want a classy look, consider a set of steps that come in polished stainless steel or at least have polished accents. Maybe you are looking for a set of steps to continue that rugged theme? If so, a set of black or textured paint steps may be in order.
Consider Value
When deciding on which steps to purchase, your budget is a factor. If you want a set of steps but need to keep them affordable, we suggest a set of nerf bars. They come in black or stainless steel, have fitments for lots of vehicles, and give you ease of access coupled with good looks. If you like the nerf bar style but want something that looks a little more rugged, we suggest looking at the N-Fab line of steps. They combine the best of nerf bars and rugged looks into one design.
Choose A Specialist
Finally, we suggest seeking out someone who specializes in truck accessories for your selection and installation. You will be greeted by a person who understands your vehicle and, chances are, has already addressed your needs with a previous client. In the end, you will get the steps that are your best solution.
Stop By And Pick Out Your Truck Steps Today
Mobile Edge is famous for our customer service. We invite you to stop by our shop with your vehicle. One of our team members will take all the time needed to find the steps that work best for you. Should you need them installed, we offer the finest-quality installations in the area.
You can also contact us for more information about any of our products and services by clicking HERE.