Whether you're a student, wife, mom or businesswoman, window tint will be beneficial to you. Not only does it protect you and your passengers from the sun's harmful UV rays, it also protects your vehicle's interior and gives you more privacy. If you drive a sedan, minivan, SUV or luxury car, Mobile Edge can install window film on your vehicle to give you these amazing benefits.
UV Ray Protection
One of the greatest features is that the film protects you and your passengers from UV rays. I am always careful to be sure my kids aren't overexposed to the sun because of how damaging it can be to their bodies (and mine). Did you know that you can get sunburn and sun damage while in your car? This can happen just from the sun beaming through your windows. If you spend extensive amounts of time in your car, you are at an even higher risk. I am so thankful for the window tint on my vehicle because it blocks over 99% of the harmful UV rays. It was definitely worth the investment to know that my kids, my other passengers and I will be in better health.
An added bonus to all of this is the heat rejection that is built into the film to keep your car cooler and more comfortable. You will notice right away that your car is cooler inside, and your A/C won't have to work as hard to beat the summer heat.
Vehicle Interior Protection
Another wonderful feature that window tint provides is protection for the interior of your vehicle. I enjoy having my belongings look nice and clean, so the thought of my car's interior fading and cracking over time was not very appealing. All the snacks and drinks that get consumed by the kids leave enough of a mess in my car already. Thankfully, that doesn't cross my mind anymore because my window tint does an excellent job of keeping my interior looking new and beautiful!
Enhanced Privacy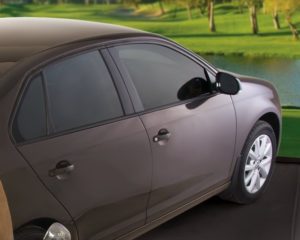 Extra privacy is also a great element that comes along with window tint. You can choose from a variety of shades for how dark you want your windows to be. The darker the color, the harder it will be for outsiders and potential intruders to see inside your car. I have peace of mind knowing that my kids have privacy if they're napping while I'm driving. If I happen to leave something valuable on the backseat, it's likely to go unnoticed by others.
Speak With Our Window Tint Experts Today
If you would like to have these benefits of window tint, stop by Mobile Edge in Lehighton, Pennsylvania. They are experts in this area and will always answer any questions and respond to any concerns you may have.