Mobile Edge in Lehighton has a lot of customers who travel long distances for us to work on their cars and trucks. For those coming from New York, Maryland, Ohio, New Jersey, Delaware, or even further we have put together a guide to what we call the Mobile Edge Experience. There are a lot of fun and interesting things to do in the Lehighton area while we enhance your vehicle, and the guide tells you all about them.
Getting Around While We Work on Your Car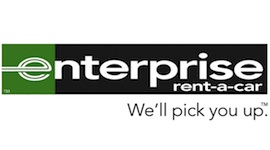 Once our team has helped you choose the enhancements you want, we can get you set up to take advantage of our rental car arrangement with Enterprise Rent-A-Car. Enterprise will pick you up right at our store and once we are done with your vehicle, you can leave the rental car here. While we work on your car, you are free to travel the area, see amazing sights, and enjoy a great meal or two.
Things to do in Carbon County in the Summer
In the summer, the picturesque forests around Lehighton and Jim Thorpe are great places to go hiking or for a bike ride. The popular website www.mapmyride.com lists several great on-road and mountain bike trails in Lehighton and in Jim Thorpe. Several bike rental companies in the area can set you up with wheels if you don't want to bring your own bicycle with you. If you want to hike, the Jim Thorpe and Lehighton area offers an abundance of great views and experiences.
If you are even more adventurous, there are some great whitewater rafting adventures to check out. Pocono Whitewater, Jim Thorpe River Adventures and Whitewater Challengers offer many options for a day on the water.
If you want something a little quieter, we have museums like the Mauch Chunk Station, No. 9 Coal Mine and Museum, and — on the weekends — Old Jail Museum. The Asa Packer Mansion and Harry Packer Mansion are also great destinations. Be sure to check their respective websites for hours because some aren't open every day.
A Great Winter Destination
Many of the same trails that make for great hiking in the summer are available for snowshoeing in the wintertime. For a little more action, Blue Mountain Resort, Big Boulder Ski Area and Jack Frost Ski Resort are some of the more-popular downhill skiing options in the area. Pocono Outdoor Adventure Tours offers snowmobile and UTV rentals and tours.
Amazing Restaurants and Cafés
When it comes to finding something to eat, Lehighton, Jim Thorpe and Palmerton have it all. You can enjoy a great rack of ribs or pulled pork sandwich, a glass of wine and plate of amazing pasta, or a beer and juicy hamburger on a patio. There are several great cafés where you can enjoy a coffee and a light snack. Let us know what kind of meal you are after and we can offer a suggestion or two.
Places to Stay in Carbon County
If your project is scheduled to take more than a day, there are some great hotels in the area. Many include in-room WiFi and free hot breakfast. For something unique, the local bed-and-breakfasts are well worth exploring. Of course, there are Airbnb experiences, from single rooms to entire apartments. Many of our clients will schedule their projects for later in the week and stay in town for the weekend to explore and relax.
Experience the Best Automotive Enhancement Services in Pennsylvania at Mobile Edge
Whether we're are installing a remote car starter, window tint, truck accessories or an audio system upgrade for you, our team strives to deliver the best products and services available. If you are interested in upgrading your car or truck, give us a call or send us an e-mail using the red button below. We'll help you choose the right solution for your application and get you started on experiencing the best Mobile Edge and the Lehighton area have to offer.