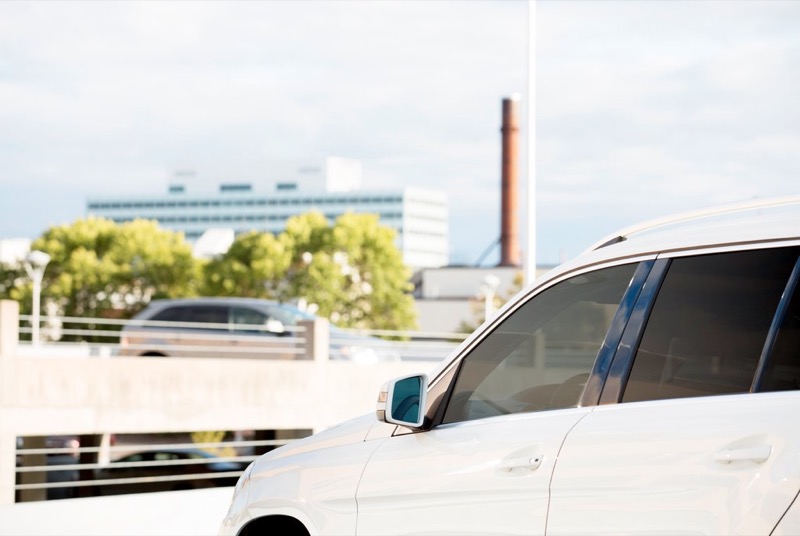 Mobile Edge in Lehighton, Pennsylvania, offers expert window tinting services and great films like 3M Black Shade. Many clients want to change the look of their vehicles by making the windows darker. In these applications, Black Shade excels! Let's look at some of the great features this film offers.
Protection from the Sun

Black Shade window tint film offers 99% ultraviolet (UV) rejection. UV energy causes fabrics and leathers to fade over time. UV is also responsible for damage to our skin. Premature aging and the development of wrinkles are directly attributed to UV exposure. We don't want to be dramatic, but according to the American Cancer Society, most skin cancers are caused by overexposure to UV rays. If you spend a lot of time in your vehicle, 3M Black Shade film is an inexpensive protective solution.
Black Shade film also blocks InfraRed (IR) energy to help keep your vehicle cooler. IR energy causes the warm feeling we get on our skin from the sun. Black Shade blocks between 16% and 30%, depending on the shade. These thermal properties will help to keep the interior of your vehicle cooler and reduce the load on your air conditioning system.
Technology-friendly Performance
Did you know that films that use metallic substances to reduce energy transmission block not only light, but radio frequency signals as well? Black Shade is a non-metalized film based on a dyed polyester base. The film will not affect cellphone reception, reduce GPS navigation system accuracy or cause your satellite radio system to cut out.
3M Black Shade Offers Amazing Value
3M received the first sun control window film patent in 1966. Their leadership in the advancement of film technologies has made products like Black Shade a staple in our business. When we provide a competitive quote for window tinting, Black Shade is our first choice.
Learn More about Window Film at Mobile Edge.
If you are researching window tinting, drop by Mobile Edge in Lehighton. Our team of experts would be happy to provide you with a quote to tint your car or truck windows. You can also reach us by e-mail using our online contact FORM.