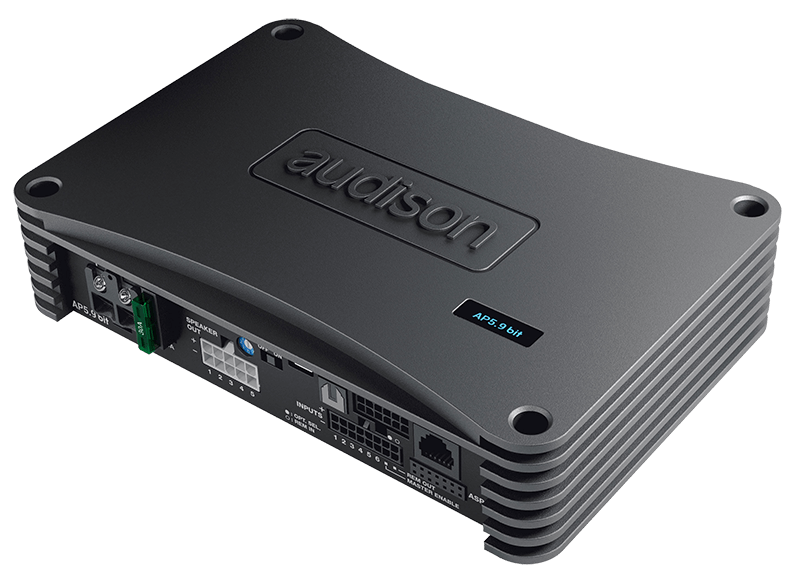 Mobile Edge in Lehighton is proud to offer the Audison line of products. Their Bit line of audio processors helped revolutionize mobile audio sound quality. It is for this reason that we are so excited about the line of Audison Prima Bit amplifiers. It consists of the AP4.9Bit, AD5.9Bit and AP8.9Bit models. All three of these amplifiers include an integrated Bit audio processor, as well as anywhere from four to eight channels of amplification. Since the processor can control up to nine channels, the amps have anywhere from one to five channels of output. This gives you the capability to add extra power as needed. Imagine getting all this technology in a package smaller than most books – all the units measure a minuscule 7.8" x 1.8" x 5.27".
Designed To Work With Your Factory Radio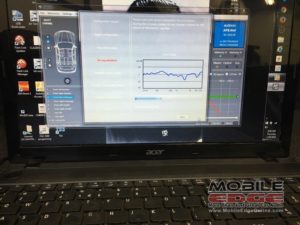 What really makes these amplifiers shine is their ability to take a completely stock stereo system and improve the sound quality. Whether you have the base-level audio system or the premium sound in your vehicle, chances are that one of the Prima amplifiers can significantly improve your sound quality. The integrated Bit processor in the amplifiers allows us to remove the equalization that vehicle engineers add to the music. That is a feeble attempt on their part to make your stereo system sound better. We can also sum all of the separate musical channels back to a full-range signal.
Doing these two things allows our sound-tuning specialists to work their magic on your system. You gain additional power, so your music plays louder, and our tuning maximizes the sound quality of your existing speakers.
Upgradeable
If you are the kind of person who wants to improve their vehicle's sound to the fullest in one easy step, we can add upgraded speakers and a subwoofer to your existing audio system. In the future, should you desire a second round of upgrades, the Prima amplifiers' additional output channels can help make that a reality.
Check Out The Audison Prima Bit Amplifiers Today
If you love the look of your existing in-dash stereo system, but the sound needs help, the Prima amplifier line from Mobile Edge may be the perfect solution. We invite you to stop by our shop with your vehicle and get to know us. One of our specialists will look over your vehicle, get to know you better and then design a solution catered to your needs.
You can also contact us about any of our products and services by clicking here.