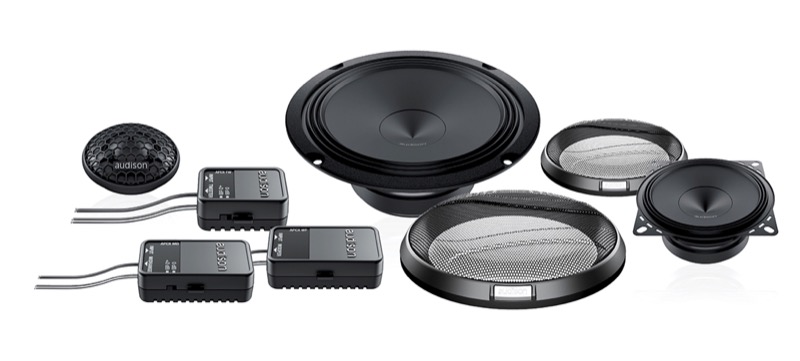 Here at Mobile Edge in Lehighton, we are proud to offer our clients some of the best car audio gear available on the market today. One of those brands is Audison, and one of their most popular products is the Audison Prima Speaker line.
Why Audison Prima Speakers?
Audison makes some of the highest-quality and best-sounding speakers that you can buy for your car. Their Thesis and Voce lines set benchmarks for high-end car audio speakers. All of that  technology has filtered down to the Prima line, which brings that amazing sound down to a more affordable price point. Now, owning some great-sounding high end speakers is available to a lot more of our clients.
A Lot More Choices for OEM locations
Many high-end systems are built around a 6 1/2″ component set in the front, even if that means custom speaker pods or major modifications. That can run the cost of a high-end installation beyond what many of our clients can budget for. With the Prima line of speakers, Audison has brought that technology and sound quality to a much wider range of sizes that are more likely to "drop in" to your factory location. There are 4″, 5 1/4″, 6 1/2″, and even 5×7″ and 6×9″ to fit a high percentage of the factory locations on the market today. Some factory amps are optimized for 2 ohm speakers, and there are options there as well. There are even component systems that will match up to the most popular factory set-ups.
High-quality Materials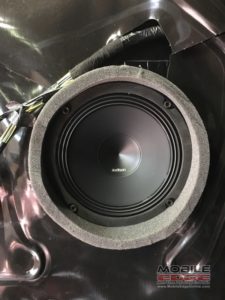 Even at a lower price point, Audison uses some of the most-advanced materials and design, filtered down from their higher-end models. They all feature high-power handling copper voice coils, high-density flux ferrite magnets and water-resistant treated paper cones for detailed sound. The tweeters use neodymium magnets and Audison's Tetolon soft dome fiber tweeters for a smooth, high frequency.
Come on by Mobile Edge to hear the Audison Prima speakers. We not only have them on our display, but we even chose them for our own demo truck to show off the great sound. You also can click HERE for more information.