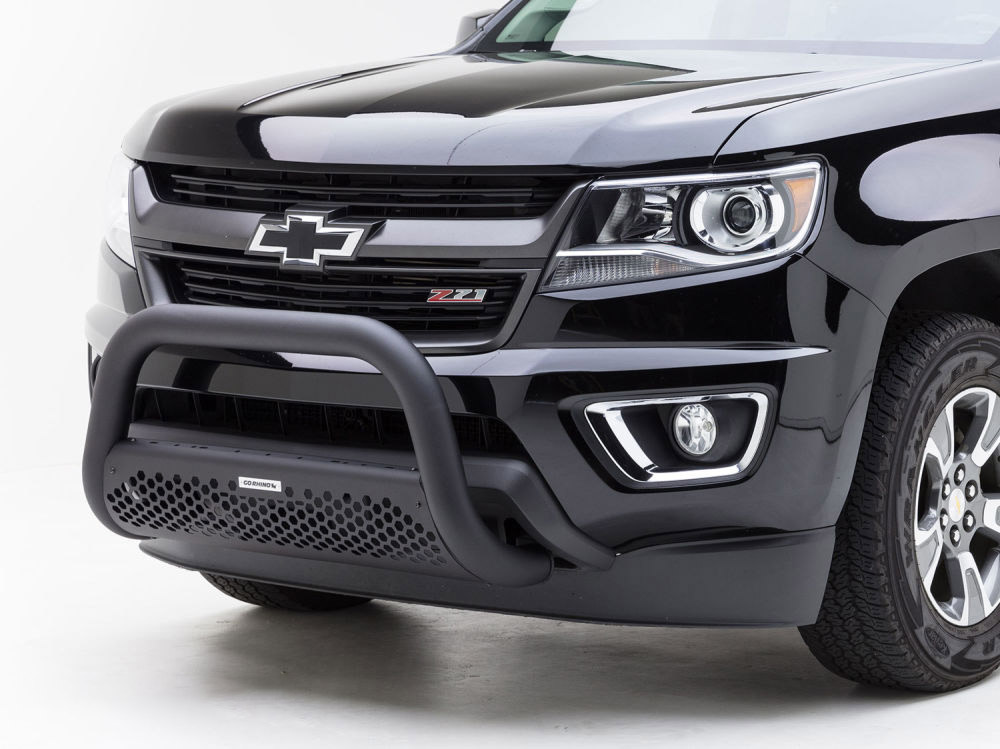 If you're looking for a great accessory for your pickup truck or SUV, drop by Mobile Edge in Lehighton and ask about the line of Go Rhino Charger RC2 Bull Bars. Constructed from 2.5- or 3-inch polished stainless or mid steel, these bars add protection to your vehicle without the need for permanent alterations. Let's take a closer look!
Go Rhino Charger RC2 Bull Bar
Each bar includes a steel mesh insert cut with hexagonal openings. The openings allow air to flow into the vehicle grille to keep the engine cool while reducing aerodynamic drag. If you're worried about bumping into logs or rocks on the trail or tangling with something as simple as a snowbank in a parking spot in the winter, these are a great upgrade.
Go Rhino offers the Charger RC2 Bull Bar in polished stainless steel or a textured black powder coat finish. Mounting tabs are provided for off-road lighting up to 6 inches in diameter. The RC2 LR will accommodate 3-inch cube-style LED lights. Similar bars are available in other styles to accommodate LED light bars as well.
Expert and Convenient Installation Service
All Go Rhino bull bars mount directly to the chassis or frame of the vehicle using application-specific hardware. These brackets and hardware eliminate the need for us to drill holes and ensures the bar is stable and secure. If you have a leased vehicle, these are a perfect solution as they can be removed easily when it's time to give the truck or SUV back.
Speaking of installation, our technicians always ensure the bars are straight and level before we torque the fasteners to specification. Likewise, if you've opted for a light installation, we aim them carefully before the vehicle leaves our shop.
Upgrade Your Truck at Mobile Edge in Lehighton
Whether you're looking for a bull bar, side steps, upgraded bumpers, roof racks, running boards or a hitch step, the team at Mobile Edge in Lehighton has full access to everything Go Rhino offers. Drop by our store and we'll help you find the perfect solution. You can also reach our team by phone or by e-mail using the red button below.