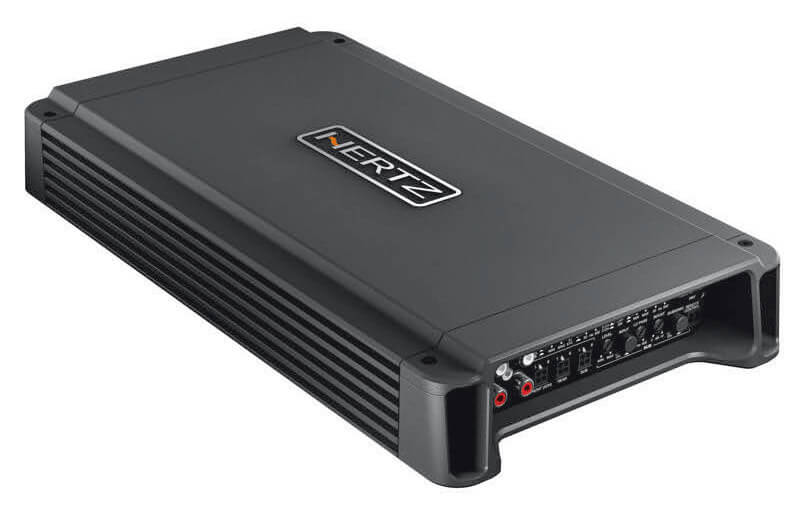 Here at Mobile Edge, we are always looking for the best gear to meet the needs of our clients. The Hertz HCP Series (Hertz Compact Power) Amplifier line is one of those products that offers a compact chassis, big power and a great value for our clients looking for great sound – and a great price. It is also a less-expensive and broader line than the Hertz Digital Power (HDP) line.
Seven Models To Choose From
The HCP line has seven amplifiers: two mono-block, two stereo, two four-channel models and a five-channel system amp. Four out of the seven models are Class D power to help reduce the size and add efficiency.
HCP Mono Amplifiers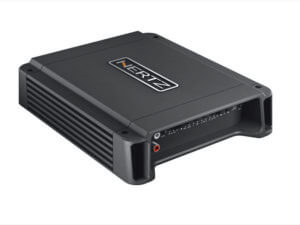 The bass load for most systems will be handled by one of the Compact Class D mono-block amps. With options for 2 ohm power ratings of 1,240 or 700 watts, there is plenty of power for some awesome bass in any system design. They have very flexible crossovers built in and both can be used with an optional remote volume control.
HCP Stereo Amplifiers
There are three Class A/B options for full-range or mids and highs, with 65 watt x 2 and 120 watt x 2 options for two-channel 4 ohm stereo applications, and a 65 watt x 4 for even more system design options. All three have built-in crossovers, with the larger two-channel and four-channel offerings providing flexible high- and low-pass variable crossover network for lots of system design options.
HCP Class D Amplifiers
Hertz fills out the line with compact Class D four-channel and five-channel options for running an entire system, with or without subs. The four-channel offers the ability to run four, three or two channels and offers 85 watts x 4 into 4 ohms up to 580 watts in two- or three-channel bridged mode. The five-channel starts at 65 watts x 4, 200 watts x 1 into 4 ohms, and goes up from there. A full complement of bridging and crossover options gives you the opportunity to run a wide variety of systems from this one compact amp.
Stop By To See The Hertz HCP Amplifiers Today!
Come on by Mobile Edge and let our sales and installation professionals show you some great system options with the HCP line of amplifiers.