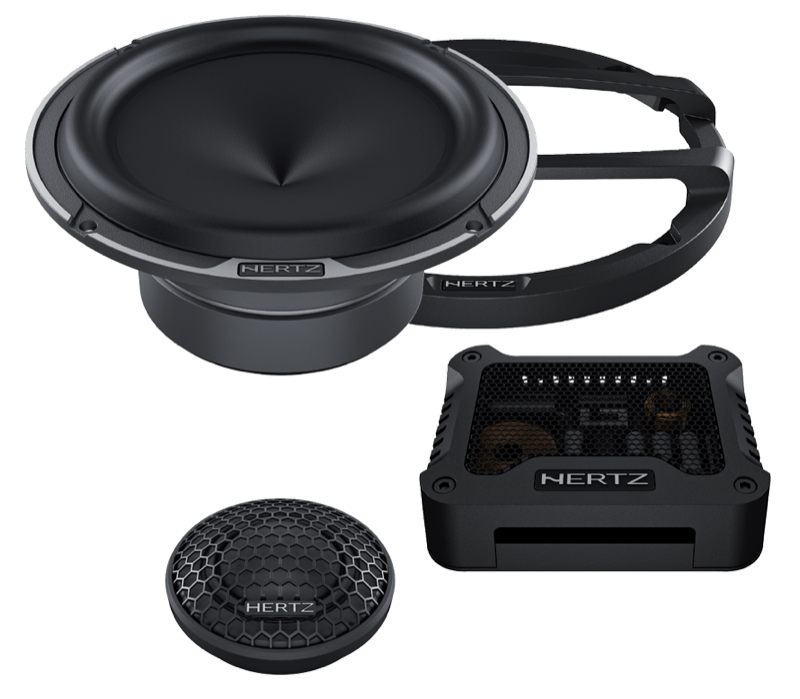 When it comes to high-performance speakers, the Hertz Mille-Series MLK 165.3 Legend component set from Mobile Edge in Lehighton offers impressive clarity and amazing output. This speaker set includes a pair of 6.5-inch woofers, two 1.1-inch tweeters and a pair of adjustable passive crossover networks. If you enjoy listening to your music at above-average volume levels or crave pure and detailed sound, this is the speaker set for you.
Features of the Hertz MLK 165.3 Legend Speaker Set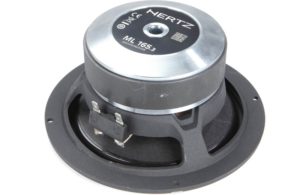 The woofers in the MLK 165.3 set are based around a three-spoke aluminum alloy chassis with integrated cooling vents for the voice coil. The cone of each woofer is pressed from a mix of cotton and paper into what Hertz calls an Exponential V-Cone shape. There's a 1.4-inch Kapton voice coil former wrapped with two layers of copper-clad aluminum wire. The large diameter of the voice coil assembly is key to the system's 150-watt power rating.
The tweeters in the set use a soft Tetolon fiber dome. Hertz integrated a larger-than-normal chamber behind the tweeter diaphragm to reduce the resonant frequency from 1,000 to 900 Hz. This design allows the tweeter to be crossed-over at a lower frequency to improve the system's overall dispersion pattern when installed in your car or truck.
The MLCX 165.3 Legend passive crossover networks feature high-quality 160-volt polyester film capacitors and air-wound inductors. The tweeter output is adjustable to +2, 0 and -2 dB levels to help us deliver a smooth transition from the woofer. Hertz also includes a Hi-Contour option that increases output around 6 kHz to further fine-tune the system, depending on where we mount the tweeters.
Upgrade your Music Enjoyment at Mobile Edge
While we can talk about features and technologies all day, you really need to hear these speakers to understand their capabilities. Drop by Mobile Edge in Lehighton, and be sure to bring your favorite music for an audition. We'd be happy to design an audio system upgrade that will transform your next commute into a concert-like experience. If you can't visit the store, give us a call or send our team an e-mail by clicking on the red icon below.