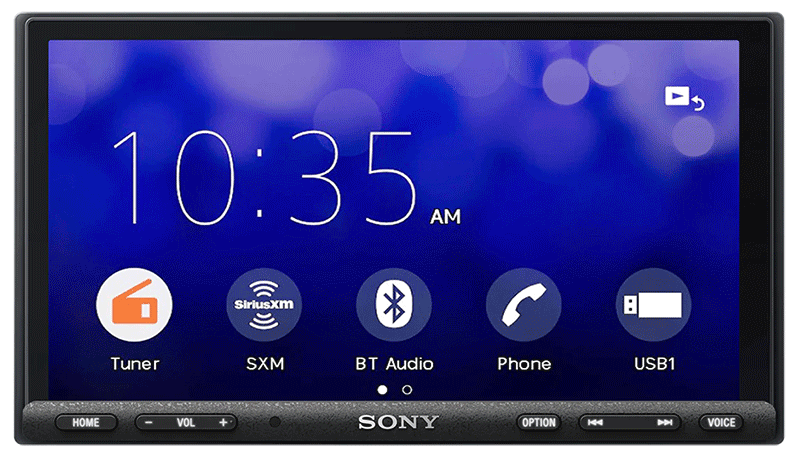 If you're looking for a multimedia receiver equipped with CarPlay and Android Auto, drop by Mobile Edge in Lehighton and take the Sony XAV-AX7000 for a test drive. This radio features a 6.95-inch full-color touchscreen display, one of the most intuitive interfaces in the industry and a mind-bogglingly powerful built-in amplifier. You need to hear this radio in action to understand its capabilities.
Multimedia Control at Your Fingertips
Equipped with a high-performance AM/FM tuner with RDS display, Bluetooth for hands-free calling and audio streaming and dual USB ports for phone charging and media playback, the AX7000 has all the source options most clients need. Of course, we can upgrade the radio with a SiriusXM receiver, add a backup camera to make parking and safer and integrate the radio with the audio control buttons on your vehicle's steering wheel.
Unique High-Performance Features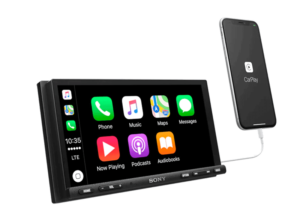 What separates the Sony XAV-AX7000 from almost every other multimedia source unit on the market is its built-in amplifier. Where most radios can produce 15-21 watts of power to each speaker in your car, the Sony can crank out an incredible 45 watts. This extra power lets you turn up the volume, so your music is more fun. The guys over at BestCarAudio.com did a full review of this radio, and the findings are impressive.
The display on the AX7000 has a special anti-glare coating and ultra-bright backlighting that makes it an excellent choice for convertibles or Jeeps. Likewise, it even has a level of water-resistance that has made it the go-to upgrade for motorcycles and side-by-sides. In short, this radio looks as great as it sounds.
Sony also includes electronic crossovers, a 10-band graphic equalizer and 5-volt preamp outputs in this radio. If you decide you want better sound, we can use these features to upgrade your car or truck with a subwoofer to bring out all the detail in your music.
Experience the XAV-AX7000 at Mobile Edge
If you're shopping for a new radio for your vehicle, drop by Mobile Edge in Lehighton. We can connect your smartphone to the Sony XAV-AX7000 so you can experience your music like you've likely never heard before. For more information, give us a call or send our team an e-mail using the red button below.