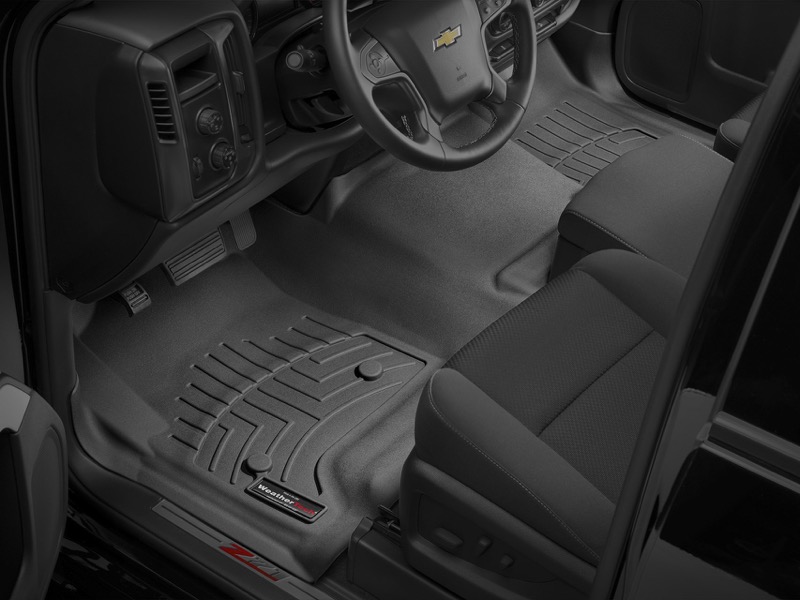 Here at Mobile Edge, we are always on the lookout for any new solutions that meet the needs of our clients. Anything we can find that can enhance your vehicle or make your time in it more enjoyable is something that we want to offer in our shop. The new WeatherTech floor liners are a real problem-solver as the first on the market that will work well over factory vinyl floors.
WeatherTech – a Market Leader
WeatherTech is a high-quality made-in-the-USA product line that has become a market leader in the floor liner category. Using high-tech computer and laser measuring for each vehicle, they make floor mats that fit perfectly. Their floor mats are designed to protect your investment in your vehicle by protecting the floor area from wear. With their deep well design, they will hold most spills and channel them away from shoes and clothing until you can get them cleaned up.
High-tech Materials
The mats themselves are constructed from a high-density tri-extruded with a rigid core for extra strength. The underside has a great grip and their custom retention system will keep them in place.
WeatherTech for Your Truck's Vinyl Floors
A truck with factory vinyl floors can be a challenge. Most floor mats will just end up sliding around and not work well with a vinyl floor. That is where WeatherTech's exact laser-measured fit and well-designed retention system comes in. These floor liners will fit exactly in place and are not going to move around on you. They will give you protection that you won't have to think about again.  Take a look at the following gallery to see the installation of these new liners in our company demo truck:
Come see us at Mobile Edge so we can show you our line of WeatherTech floor liners for whatever you drive, or click here for more information.