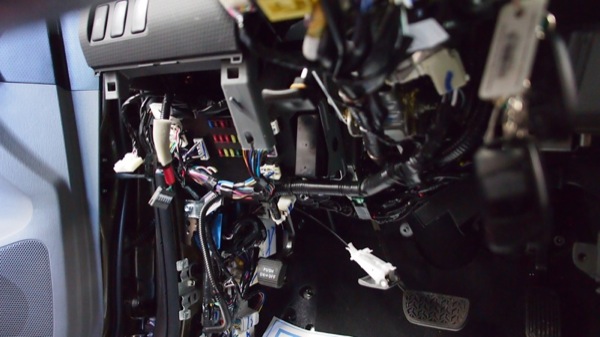 We had a client come to us from Jim Thorpe looking to add a remote car starter to his vehicle.  He just picked up a 2013 Toyota Tacoma.  His major concern was that everything was hidden from sight.  He wanted a clean and tidy remote car starter installation and did not want to see any sign of it.
He was in luck because that is how we install every remote car starter.  The picture above is the completed project before the lower dash panel was re-installed.  Hard to pick out the remote starter, wouldn't you say?
We take great pride in our work.  We have for over 2 decades.  If you are looking for a quality remote car starter installation in your new or old vehicle, stop in and let us show you around!  Take a Virtual tour right here.  Or feel free to contact us in whatever way is convenient for you!