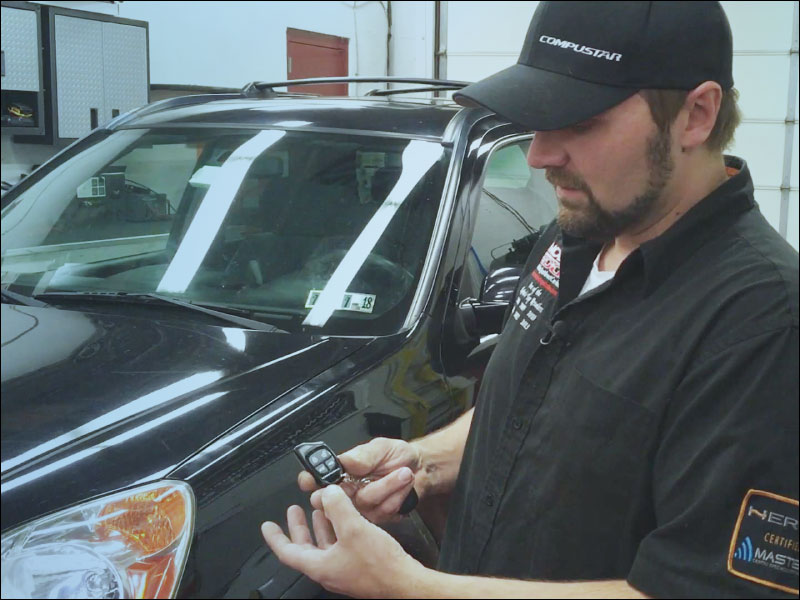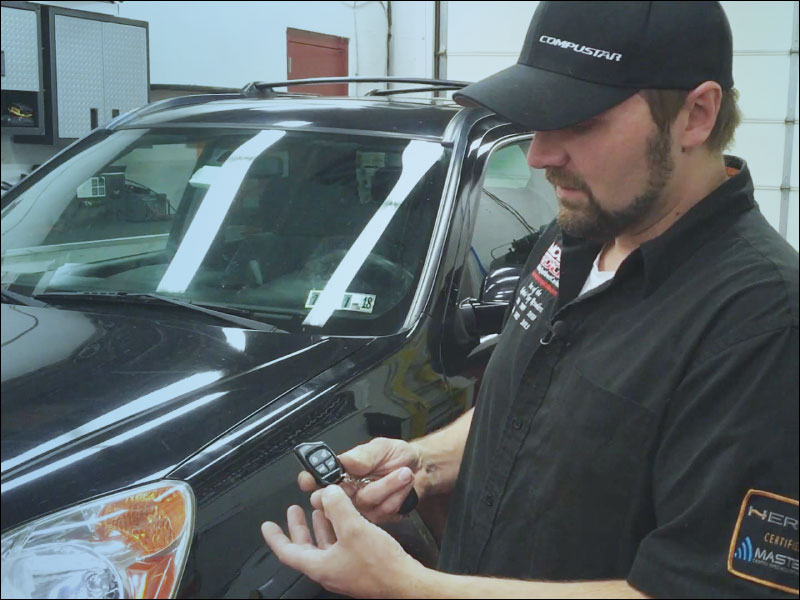 (Note from the owner/writer:  The information below is my opinion only.  It is available for you to evaluate and make your own decisions.  I am not trying to bash DIY'ers or mass merchants.  The information is based on nearly 20 years of experience.   Since 99% of the people that read this will be out of my marketing area, I have little to gain by misleading anyone.  Please read this with an open mind.)
This is the best advice that I can possibly give anyone considering a remote car starter for their vehicle:
Have your starter installed at the very same place that you buy it.
I know, the local Walmart or auto parts store has a remote starter for $79….. AND it comes with a handy and instructional installation DVD.  This DVD claims to be so easy a five year old can install a remote starter (not really but you get the idea).
Please do not believe this.  Remote car starters are complicated devices and today's vehicles make matters ever harder.
An average remote car starter installation has nearly 20 different connections (some have many more).  Connect one wire to the wrong place and you could have thousands of dollars in damages.
I know… You are an expert mechanic and know engines like the back of your hand.  While I have the utmost respect for mechanics and their abilities, unless you have specific training on the correct installation of remote car starters in new vehicles, please think twice before you take this project on yourself.  I have been installing remote car starters since the early 1990's but I am lost with anything beyond changing my own spark plugs when it comes to engines.
So maybe I have made a compelling argument for not doing it yourself. But why not just buy the $79 unit at Walmart and take it to your local specialty retailer to do the actual install?  There are tons of reasons, but I will list the most important ones below:
I do not know any reputable shop that will install remote car starters that they did not sell.  The high end, quality shops pick one or 2 brands of remote starters to sell and install.  They become experts on those brands. They attend trainings on those brands.  They know their product inside and out.  While remote car starters all follow the same basic principles, they all have their own wiring schemes and programming methods.  It would simply take too long for a shop to learn how to install brand "Q" just to install one or two of them.    If you do find a shop that is willing to install your Walmart/Ebay/AutoZone remote car starter, you really need to question why they have that much time available during their busiest season?  Why aren't they booked solid with their own work like the good shops?
OK.  You bought a remote car starter at the auto parts store and found someone to install it.  2 weeks later it stops working.  Who's fault is it?  You go back to the auto parts store and they tell you "we just sell it…. You have to call the manufacturer."  So you do… The manufacturer tells you that it must be the installers fault.  They say that you need to talk to the person that put it in…. So you do…. The installer says: "not my fault… I watched that video and did just what they said."  What is you next move?  …………….. I don't know either… You're kind of out of luck.   Had you bought it at a specialty retailer, the likelihood of a problem is much less.  But if you do have a problem, you have one place to go and one place to hold accountable.
The remote starters that are available at specialty retailers are typically of much higher quality.   They are more sophisticated since these manufacturers know that they will be installed by professionals.   In most cases, the store bought, over the counter, products are much more basic.  They don't have the safety features, the higher build quality or functionality that the better units have.
And taking this a step further… Say you do find a shop that is willing to install it for you… Most shops charge between $50 and $100 per hour for labor.  Taking an average of $75 per hour and an average of 3 hours to do a quality installation on a vehicle, the labor alone would be $225 (DON'T QUOTE ME ON THIS!!! IT IS AN EXAMPLE ONLY!)   Add the $79 you paid for the unit and you now are over $300.   You've spent over $300 and you still have a lower end unit and will likely face obstacles should you have a problem (as outline above).    High end remote starters, at specialty shops can start out in the low $200 price range INSTALLED (depending on the vehicle and features).  Is that Over the Counter unit really a good deal now?
I recommend that you spend some time researching your remote car starter purchase.  When you do, evaluate the big picture.  Shop experience, reputation, referrals, brand sold, etc… It is all important.  Price is a small part of it.  DO NOT automatically pick the lowest bidder.  The cheapest install could end up costing you hundreds or thousands in damages and problems down the road.
Please evaluate the information above and use it as a guide for purchasing your remote starter.  Everything above is based on years of experience and listening to the horror stories that customers have told us.  I welcome your comments.