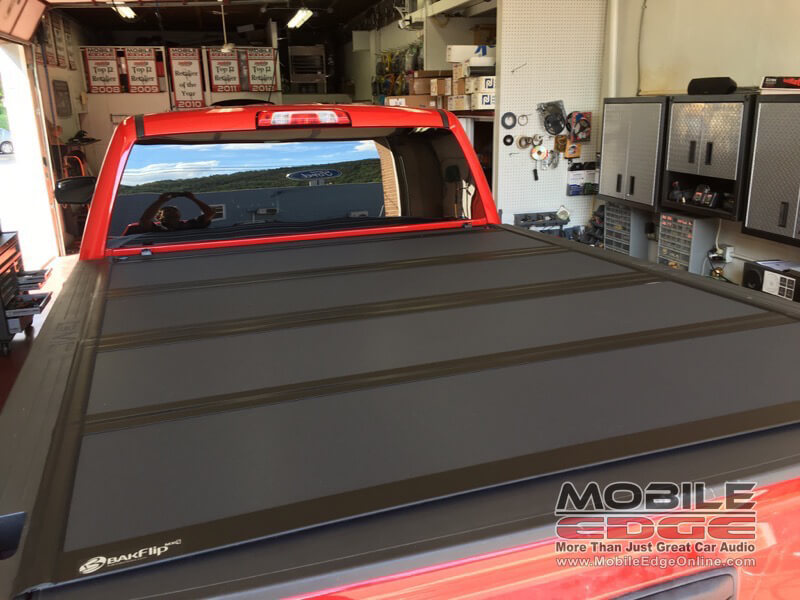 Here at Mobile Edge in Lehighton, we sell a lot of truck bed covers. One of the most common questions we get is, "What is the best bed cover for my truck?" It is a very good question, so we have written this article to respond.
First Things First
The first thing you have to think about is how you are going to use your bed. If you are a contractor, chances are your needs will be a lot different from a typical homeowner. How often will you use your bed? Daily, weekly or on rare occasions? What will you carry in your bed? How valuable are the contents? Where will the vehicle be parked, and for how long? All of these questions will play into your decision-making process.
Security Is King
If you are going to carry valuable items in your bed, a hard cover is a no-brainer. You want a cover that locks, and you want to make sure your tailgate can't be opened when the cover is closed. If you opt for a soft cover, all a thief needs is a knife to have easy access to your bed.
Weather Protection
If you are looking to protect the contents of your bed from the weather, all of our bed covers will do this for you. Some certainly work better than others. We have covers that are one piece and wrap around the sides of the bed – these are the best when it comes to weather protection. Many of our folding and rolling hard covers use a drainage rail system to keep moisture from getting in your bed. While a soft bed cover isn't as weatherproof as a hard cover, it can do a respectable job, and it is less expensive.
Bed Access
One of the most important things you need to consider is bed access. Do you need to access the bed from the sides? A one-piece cover is out. Do you need to use every square inch of your bed on occasion? A folding cover may be right for you.  Do you want a cover that can open fully, but not block your view from the rearview mirror? If that is the case, a roll-up or retractable cover is your best bet.
When Pricing Plays A Factor
If cost is a big factor in your buying decision, the soft covers are the most inexpensive. When you move to hard covers, the folding ones and one-piece designs are the value leaders. The retractable and roll-up covers are more expensive because of the technology that allows them to open and close.
Come Visit Us
Finally, the most important decision you will face is where to buy the cover and get it installed. For over 20 years, Mobile Edge has offered our clients award-winning customer service, coupled with the finest installations. We invite you to stop by our facility with your truck and get to know us better. We have the most popular styles on display for you to see and will take all the time needed to help you find the best solution.
You can also contact us about any of our products and services by clicking here.