Ladies, if your busy life looks anything like mine, you may be juggling work, kids, family, friends and your LOOONNGG to-do list. I'm constantly trying to stay focused and present, but I often find myself distracted and rushing around. Can you relate? Since having a backup camera installed in car, though, my time spent on the road is much more relaxing and my distracted mind is now at ease while I'm driving. If you're looking for a backup camera, Mobile Edge is the place to go. Their convenient location is especially great for those living near the Poconos or Allentown, Pennsylvania.
A Backup Camera Saves You From Costly Repairs
If you drive a car, chances are you've accidentally backed or bumped into something at least once. These unfortunate scenarios become much more likely when your mind is focused on other things or your little ones are screaming in the backseat. A backup camera will pay for itself the first time it saves you from backing your vehicle over an object behind you.
A Backup Camera Puts Your Mind At Ease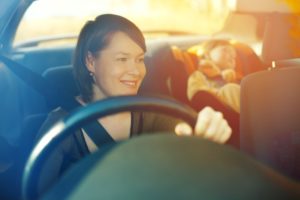 Have you ever worried about running over an object in a driveway, or worse, a young child? As sad as it sounds, that happens a lot. A small child gets excited to see Mom and runs into the driveway – and you can guess what may happen next.
A backup camera gives you a clear image of the area behind your vehicle, so you never have to worry about backing over anything. As you're running from one house to the next or one errand to another, why not have peace of mind while you're traveling and parking? I do now. Choosing to have a backup camera installed in my vehicle was one of the best decisions I've made in my busy life.
A Backup Camera Makes Parking Easier Than Ever
With a backup camera, backing into parking spaces and parallel parking will become a piece of cake. When life is full and the to-do list is long, I'm all for making everything as simple as possible. If you're in a rush, why not make every little part of life a breeze? It definitely all adds up over time!
Stop By Mobile Edge Today
Ladies, whether your life looks anything like mine or not, I'm sure you could benefit from a backup camera. Doesn't saving money, gaining peace of mind and simplifying your life sound pretty great?
Mobile Edge is conveniently located near the Poconos and Allentown in Lehighton, Pennsylvania. Stop by today and chat with one of their team members or contact us about which backup camera will suit your busy life the best.