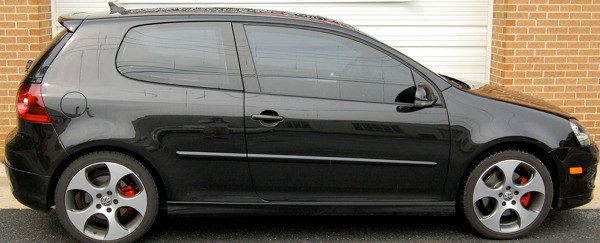 Window tinting has become a very important part of our operation.  Customers come from all over the Lehigh Valley and Poconos because they know that Mobile Edge offers outstanding workmanship on every window film installation.  As uncomplicated as window film is, our customers typically ask a lot of questions when making a purchase.  We thought that it would be a good idea to put a "Window Tint Frequently Asked Questions" post on our blog.   Read on and post any questions that you might have at the end.
Is Window Tint Legal in PA?
This is the number one question that we are asked.  Unfortunately, it is one that we are unable offer a solid answer on.  Strangely enough, if you ask several police officers this questions, it is likely that you would get several different answers.  From our own experience, even officers in the same departments sometimes have differing views of the law. For this reason, we consulted our attorney to ask for his point of view.  THE FOLLOWING IS NOT LEGAL ADVICE BUT THE OPINION OF OUR ATTORNEY!!  He told us that the only enforceable law that he found on the books states:
(e) SUN SCREENING AND OTHER MATERIALS PROHIBITED.–
(1) No person shall drive any motor vehicle with any sun screening
device or other material which does not permit a person to see or view
the inside of the vehicle through the windshield, side wing or side
window of the vehicle.
Our interpretation of this is that it is only illegal to operate a vehicle with window tint if the tint does not allow someone to see into the vehicle.  Visibility into any vehicle can differ based on lighting conditions and the surrounding environment so it still remains a "grey" area.
We will always tell our customers that it is best to err on the side of caution.  If you are very worried about a citation, don't get your windows tinted.  Simple as that. You may be able to fight it and win, but you have to weigh the options.
Will You Come To My Home Or Work To Tint My Vehicle?
Trust me.  This is not what you want if a top quality job is your priority.  Mobile Edge tints windows only at our location in Lehighton, PA.  This is the way it should be and the way that you will get the best quality job.  Our tint work is done inside a clean, air-conditioned facility.  We have complete control over quality.  We don't worry about wind blowing debris on the tint only to show up a week later when the tint dries.  We also don't rush the job because it is 100 degrees out and we are toasting away in your driveway.  We understand that there is a certain level of convenience offered by "Mobile Tinters" but we feel that the ending quality far outweighs the time needed to drop off and pick up your vehicle.
Will Window Tint Protect My Interior?
Absolutely! Vehicle interiors fade and crack largely because of UV (Ultraviolet) light.  All of the window tint that is installed at Mobile Edge rejects nearly all UV light.  This means that your interior will stay bright and last longer all while protecting your skin from the harmful effects of ultraviolet light.
Does Mobile Edge Offer A Warranty on Tint?
Most of our tint is guaranteed against cracking, fading, peeling, bubbling and turning purple for as long as you own your vehicle.  Should you ever have an issue, all you need to do is stop in with your vehicle and allow us to look it over.  If we cannot fix it, we will redo it. We do not cover damage to tint cause by improper cleaning, scratches, pets, etc.
I Can Buy Window Film For $29 At the Local Auto Parts Store.  Why Should I Pay A Store To Tint My Vehicle?
Great question with 2 equally great reasons why you should leave it to a professional.  First of all, like everything else, all window tint is not created equally.  Mobile Edge uses only top quality window tint which, typically is more expensive than the tint offered at most auto parts stores.  This is why we are able to offer the kind of warranty mentioned above.  Secondly, tinting is hard!  Some might call it an art! It takes a special talent that most to not have.  One of the primary reason that people get tint is to enhance the appearance (Here are 7 other reasons).  The last thing that you want is a blotchy, bubbled end product because you let your neighbor/friend/cousin/classmate do the installation.
Speaking Of Price. Is Mobile Edge The Cheapest Place To Get Window Tinting?
In a word:  Probably not (Ok 2 words).  We have been in business for nearly 2 decades and we have learned that quality comes with a price. We could be the cheapest but I can assure you that to do so would mean that quality would suffer.  We could not keep up the standards and checks and balances that we do and also offer a cut-rate price. More than 2/3 of our tint work is done on new or nearly new vehicles.  In 2010 the average price of a new vehicle was $29,217.  Lets say you can save $75 by going with the cheap guy.  That is less than 1/6 of the amount of 1 month's car payment.  And that tint is going to be with you until you trade in the vehicle.   The question begs to be asked: Do you want to trust your vehicle to the lowest bidder?
Why Did My Mobile Phone Reception Get Worse After Installing Window Film?
One of the differences between store-bought films and professional grade films is that the pro films have metallic particles suspended in them to add strength and durability.  On the downside, this metal degrades most types of RF signals.  Mobile phone service in particular can diminish noticeably.  Mobile Edge offers a great solution for this.  We offer a full line of "Electronics Friendly (EF)" window films.  These films use a special plastic material that gives the film strength and durability while not impacting RF signals in the least.  These films look every bit as appealing as the standard films offered at Mobile Edge.  Be sure to ask about our EF films.
Why Do My Windows Look Foggy Immediately after Tinting?
Window tint is applied to glass that has been sprayed with a special liquid.  This allows that tint to be moved around and positioned properly.  Once in place, the film is squeegeed  extensively to remove as much of this moisture as possible but some is ALWAYS left behind.  This is what you see in the glass when you pick up your vehicle.  Over time (usually 1-2 weeks), this will evaporate as the tint cures to the glass.
Why Do I Have To Wait To Roll Down My Windows After They Are Tinted?
Mainly because of the second part of the answer above.  There is a thin barrier of moisture between the glass and the film when the installation is completed.  This evaporates as the tint cures to the glass.  Rolling the windows down prematurely can cause the tint to buckle or peel.  The amount of time required before you can roll the windows down varies depending upon the weather.  If the humidity is low and the sun is shining, it make only take a few days.  During overcast, rainy times, it could be as long as 2 weeks.
Why Do You Need My Vehicle For The Entire Day. Other Shops Told Me It Only Takes 1 or 2 Hours.
Quite frankly, we think that this is a good thing.  When we tint your vehicle, we don't simply slap on some film and call it a day.  First, your vehicle is checked in with a workorder. Then the glass is cleaned thoroughly inside and out. After that the tint is rough cut, heated and formed to the shape of the glass.  Finally, it is trimmed and applied to the inside of the glass.  Once all the work is done, the installer and one other staff member must look over the work to make sure there are no issues with the job.  Once these 2 people sign off on the work, you are called and told that your vehicle is ready.  All this takes time and we don't rush our work.  If we need to stay late, we do.   So you really need to ask yourself if getting your car back by 2pm is worth the potential of rushed, inferior work.  At Mobile Edge, we don't think so!
My SUV Has Factory Tint On That Back Windows.  Can You Tint The Front 2 To Match the Back?
Absolutely!  We do this all the time.  While is may not be a 100% perfect match, we can get it very close.  The final product is always stunning!
Is 50% Tint Darker Than 5%?
The opposite is true.  The % number indicates the amount of light that the window film allows to penetrate through it.  5% films allow 5% of the visible light to penetrate while 50% will allow 50% of the light to get through.  The lower the number, the darker the tint.
What % Tint Should I Get?
That, my friend, is for you to decide.  We have samples on hand for you to take out to your vehicle for comparison.  Hope to see you soon!
Until then, check out our Flickr page for some example of our work.