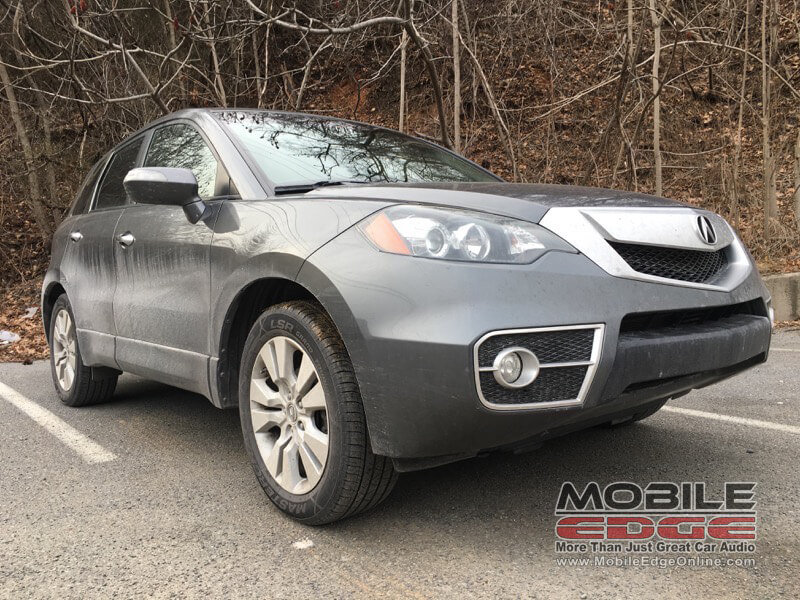 A client from Drums, Pennsylvania, contacted Mobile Edge to inquire about a remote start installed in their 2011 Acura RDX. Our qualification process starts with us gaining an understanding of the system performance requirements. We want to ensure we select the perfect product solution. We provide potential clients with details about how we perform our installations and what separates us from other shops. The client approved of our system proposal, so we scheduled an appointment to start the installation of this Acura RDX remote start system.
System Components
We have been selling and installing remote start systems for years. Our goal is complete customer satisfaction for the life of the product. To ensure this, we exclusively use Compustar remote starter and security systems and iDataLink vehicle integration modules. These are the top brands in the industry.
We suggested the DroneMobile DR3400 smartphone and telematics interface to meet this clients range requirements. DroneMobile allows the client to use an app on his cell phone to lock, unlock, or remote start the vehicle from anywhere that both he and the vehicle are in range of cellular service. We based the rest of the system around a Compustar FT-7200S-CONT control module and added a 1WG6AM radio frequency remote for short range locking and starting.
Installation Process
Every vehicle we work on receives a thorough inspection when we pull it into the installation bay. We check for the function of key electrical circuits and make a note of any anomalies on our iPad. We protect the interior of the vehicle with seat covers, floor mats and steering wheel covers. Contact points such as the doorsill are protected with tesa body film or crash wrap to eliminate the chance of nicks or scratches.
When it comes time to make electrical connections to the vehicle, we solder every connection. Soldered connections also offer excellent electrical conductivity and mechanical reliability. We protect these connections with premium vinyl electrical tape. All the wiring is loomed together and secure with cloth tesa tape. This tape is the same material that the vehicle manufacturers use.
Under the hood, we have the challenge of high temperatures and the elements. Once our connections are soldered and covered, we add a layer of split loom for extra protection. Once we are done with the installation, it is very difficult to figure out what wiring is ours and what came from the factory.
Acura RDX Remote Start Delivery
The client returned to Mobile Edge in Lehighton, PA to pick up his vehicle. We showed him how to work the system and helped him set up the app on his phone before he left. Contact us here for more information about our remote starter systems.