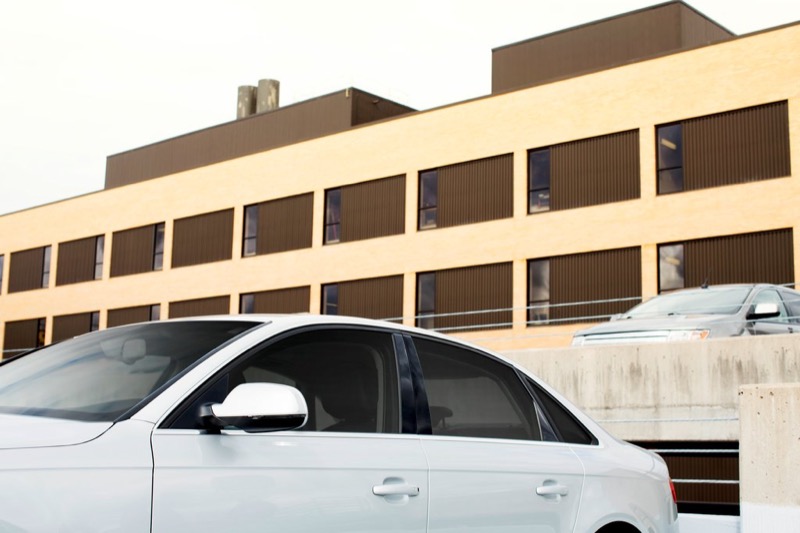 Mobile Edge in Lehighton, Pennsylvania, offers 3M FX Premium Film for clients looking for a great window tint solution at a great price. Clients who are looking for protection from the sun that leased their vehicles make FX Premium their film of choice. Let's look at a few of the features of this film…
Protection from Harmful UV Rays
The American Cancer Society warns that ultraviolet radiation from the sun can cause premature aging of the skin, cataracts, wrinkles and in extreme cases, skin cancer. Some of us spend several hours in the car everyday, causing significant sun exposure. The 3M FX Premium film series provides between 96% and 99% UV rejection. That is like wearing a lotion sunscreen with an SPF (Sun Protection Factor) of 690. UV radiation is also responsible for fading of your car's leather and upholstery. This film will help keep your car's interior looking like new.
Look Hot while Staying Cool
FX Premium films offer IR energy rejection ranging from 18 to 23%. IR energy is responsible for the feeling of heat on your skin. Reducing the amount of heat entering your vehicle by 20% will make your time in the car more comfortable. It eases the load on your air conditioning system.
All the Looks without any Hassle
Unlike window films that use metallic particles, this premium film is dye-based. It will not adversely affect cell phone reception, reduce GPS navigation system sensitivity or cause signal issues with your satellite radio receiver.
The addition of window film to your vehicle will dramatically reduce glare. FX Premium window film offers a reduction of between 71% and 93% in its three darkest shades.
Increased Privacy and Safety
Do you occasionally leave valuable items like a cellular phone or laptop in your vehicle? Are you worried about someone smashing your window to get the dollar or two in change that is in your center console? Window tint increases the privacy for your valuables and makes it harder for thieves to smash a window to enter your vehicle.
In the unlikely event you are in an accident, the strong adhesive found on 3M films will hold window glass particle together and help reduce the risk of injury.
An Amazing Installation and Warranty
When Mobile Edge installs FX Premium on your windows, we back up the product and workmanship with a five year warranty against bubbling, cracking, peeling or fading. We want your vehicle to look great for years.
Visit Mobile Edge and Experience 3M FX Premium Film Today
Drop into Mobile Edge and let a member of our sales team demonstrate 3M FX Premium film to you today. For more information about our window tinting services, send us an e-mail using our online contact FORM.