What a difference a few years can make!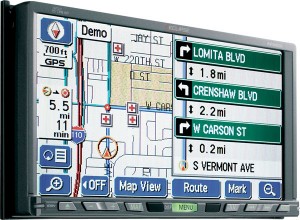 Are you someone who gets lost driving from Allentown to Hazleton? Or can't find your way from Lehighton to Stroudsburg? Maybe you have a great sense of direction but you travel a lot and want to always arrive on time. A navigation system is for you!
A few years ago, navigation systems were considered high tech luxuries. Today they are an affordable option for most anyone who drive to more than the grocery store.
"Nav" systems as they are called, had cost upwards to $4000 dollars as recently as 2002! Today, you can have high end navigation with bluetooth handsfree capability for less that $800!
Mobile Edge sells and installs more nav systems than anyone else in Eastern PA. We carry only the best systems and we are proud of the end results that we provide for our customers. All navigation systems are NOT created equally and we can show you what makes one system better than the other!
Stop in today and let the experts show you the way!
Please CLICK HERE to see some of our work.