(This is part 3 in a 3 part series celebrating our 20th Anniversary.  Part 1 can be found here.)
20 years ago today, I was spending my first full day as the proprietor of Schaffer's Safe & Sound (now Mobile Edge).  The shop has seen a lot of ups and downs over the past 20 years.  From riding high to avoiding insolvency by just a few weeks. We've won the highest award in our industry and we earned the respect of our peers and clients.  I've been very fortunate to have surrounded myself with exceptional people over the past 20 years.  I wouldn't trade a day of it.
The announcement
For 20 years, I have not "gone to work."  I've gone to my shop.  I am passionate about Mobile Edge and likely always will be.  But the world keeps spinning and new opportunities present themselves.

Today marks the end of my daily involvement in Mobile Edge… How's that for a bombshell!  Let me explain.
Combining passions
If you've read the previous 2 installments leading up to this one, you know that I have another passion:  Helping small businesses grow through online marketing.  18 months ago, I quietly started another business, 1sixty8 media.  The purpose of this business originally was to work with other local businesses to improve and enhance their online presence.  I quickly found that my real niche lies in working with other mobile electronics retailers.  Imagine that.  Both of my passions rolled into one!
Business at 1sixty8 media has been nothing short of incredible.  I've found myself running out of hours and burning the candle at both ends.  While I love a challenge, something had to give.
Soul-searching
After much soul-searching, Bob and I have decided that it is time for him to step into my shoes and take over the operations of Mobile Edge.  This has been in the works for several months and is not something that I take for granted.  Mobile Edge is my baby.  I created it from nothing and with nothing.  To hand the responsibility of it over to Bob is a big deal for me….. A very big deal.
What about Bob?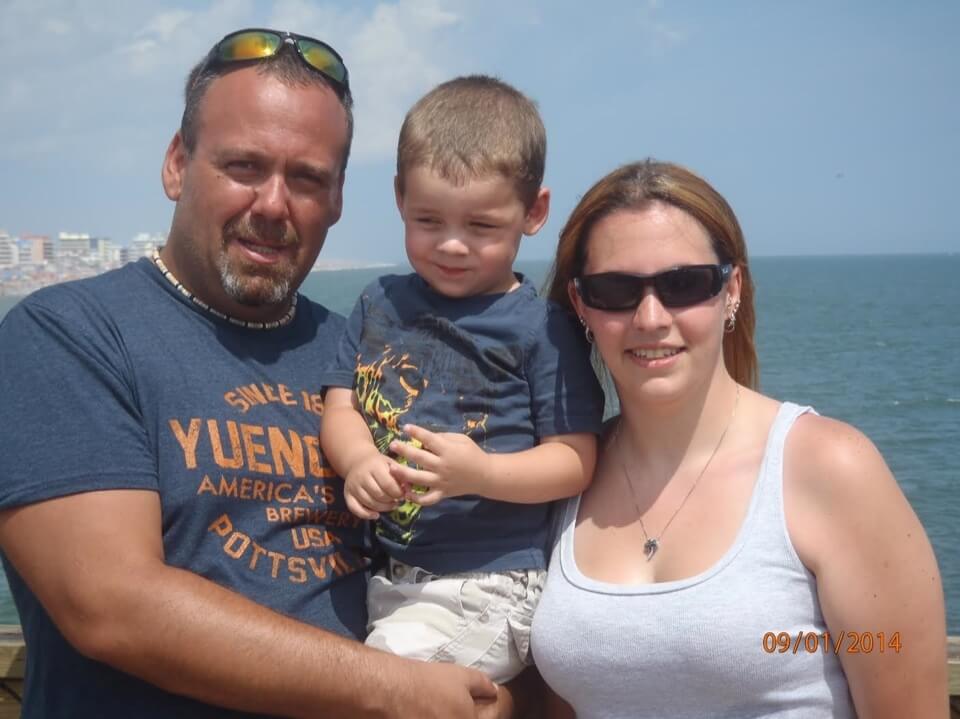 Bob is a lifelong resident of the area.  He is engaged to Kelly Watkins and they have a beautiful son named Robby who will be 3 in December.  All of the kind things I've said about Bob as a coworker pale in comparison to Bob the dad.  Bob cherishes his time with his son and is always talking about the things they do together.  Robby is incredibly fortunate to have Bob and Kelly as parents.
I'm not going anywhere
To put any rumors or mis-information to rest before they happen:  I still own 100% of Mobile Edge.  I still have an office at Mobile Edge.  I will still be at the shop a couple of days a week. Clients can still communicate directly with me if there is ever a problem or, perhaps with a compliment about their experience with my guys!  My direct email address is mitch@mobileedgeonline.com.  Ultimately, the buck still stops with me.   But Bob is now "The Man."  He is fully empowered to make the day-to-day decisions for the shop.
Moving forward
I was 23 when I started Mobile Edge.  At 43, it is time for something new.  My passion for Mobile Edge is strong, but I have capable hands in place to care for it and my constant attention is no longer needed.  Bob and Mike make a great team.  I am fully confident that they will run the show as I would want them to.
So if you have been part of this journey in any way: as a client, vendor, employee, or friend…. I thank you from the bottom of my heart.  This is not the end.  Far from it.  We have big plans for the future of Mobile Edge….   I'm already writing the preface to our 40th anniversary post!