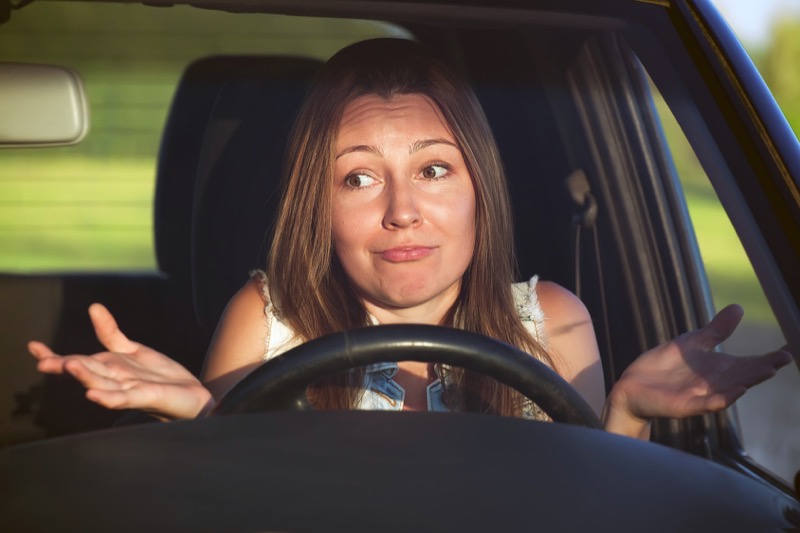 At this time of the year, rarely a week goes by that we don't get a call from someone saying that their remote car starter stopped working. Nearly every call is the result of one of the situations below and is easily solved.
While most of these situations apply to any good remote car starter, we specifically discuss the causes and solutions for the Compustar brand.  Mobile edge is proud to offer Compustar at our facility in Lehighton, PA.  Browse Compustar remote car starters here.
Remote Starter is in Valet Mode
Symptoms: Lock and Unlock buttons work as normal, but pressing Start does not produce any response from the vehicle.
Causes: Someone accidentally pressed the combination of buttons to put the car into valet mode, usually when the remote is in a purse or pocket. Also, many remote car starters will revert to valet mode when the vehicle is disconnected for service.
Any good remote car starter should have some form of valet mode. The remote car starter can be put into this mode to prevent the vehicle from starting remotely while allowing keyless entry and certain other functions to work. You would do this when having service done to your vehicle.
Most of our remote starters go into valet mode by pressing a combination of two buttons on the remote control for 1/2 second. Look on the back of your remote for the proper buttons to press to enter and exit valet mode (Usually Lock+Trunk).
When you press these buttons, the parking lights should flash two times. Press the Start button, and your car should be warm and toasty!
Please note that certain other brands will have a "kill switch" under the dash that will also accomplish this. Many times, customers will accidentally bump this switch during day-to-day driving, causing the remote starter to go into valet mode. This is easily corrected in most cases by simply flipping the switch in the other direction.
Please refer to your owner's manual for instructions on how to get your particular starter in and out of valet mode.
Hood Pin Has Broken or Failed
Symptoms: Pressing Start results in several flashes of the parking lights but no start. If equipped, Lock and Unlock still function.
Cause: In most cases, the under-hood pin switch is broken or corroded.
Any remote starter must have a method of preventing the vehicle from starting when the hood is open. Without this, a mechanic could be seriously injured if the vehicle was remotely started while they were working on it. In most cases, this is accomplished by a hood pin switch or a hood tilt switch. Either of these devices will tell the car starter when the hood is open. These devices can fail over time or be broken if a mechanic leans on them accidentally. Replacing the hood switch is a simple matter and can be done at most mobile electronics stores.
Remote Control Loses Programming
Symptoms: Pressing any button on the remote results in no response from vehicle.
Cause: It is rare, but does happen – in most cases, this is caused by a dead battery in the vehicle or the battery having been disconnected when being serviced.
Remote starters usually have some type of non-volatile memory to retain things like programming features and remote control codes. Like any "computer" device, sometimes they lose memory. When this happens, simply call the store that installed it for you. In some cases, they may be able to tell you how to reprogram it over the phone. Other times, you will have to return to the store for a technician to program it. In any case, this is rare with higher-end remote starters.
Remote is in Second-car Mode
Symptoms: Pressing any button on the remote results in no response from vehicle.
Causes: A combination of buttons were accidentally pressed, which put the remote in second-car mode.
Again, this is very rare, but happens from time to time. Many remote car starter remote controls have the ability to start two vehicles. If the remote is accidentally placed into second-car mode, it will not start or operate vehicle #1.
Simply read your owner's manual or call your installer for directions on how to revert the remote back to car #1.
Summary
There are a lot of myths surrounding remote car starters. Most are simply untrue. If you get a quality remote car starter installed by a professional installer, you will minimize your odds of having problems.
Most of the time, any situations that do come up can be solved by following the advice above.
Some final advice: When you are choosing a remote car starter and installer, do not trust your vehicle to the lowest bidder and be sure to get it installed where you bought it!
We hope that this helps, and we welcome your feedback in the comments section below! 
Please keep in mind that requests for technical support must be accompanied by the full name of person who originally purchased the starter at Mobile Edge or the original invoice number. We do not have the resources to provide technical support for starters not installed at Mobile Edge. Thank you for your understanding.

For detailed information on purchasing a remote car starter, please consider purchasing The Ultimate Remote Car Starter Buying Guide. It is filled with over 25 pages of great advice to ensure that your buying experience is a great one!