The Compustar 1WR3-AM remote from Mobile Edge in Lehighton is one of the newest Prime-Series remote offerings available. This one-button, one-way remote is the perfect addition to a DroneMobile system or for clients who already have door lock controls built into their key or key fob. Let's look at this new remote package in detail.
Simple and Intuitive Interface
With 1x Power range, you can start your car from about 500 feet away from the vehicle. While the Prime R3 1-Way remote has only one button, its capabilities are quite complete. A quick tap of the button will lock your car doors. Tap the button twice within one second and your doors will unlock. Pressing and holding the button for 3 seconds will initiate the remote start sequence. Finally, pressing and holding the button for 3 seconds while the car or truck is running will shut down the engine. The RF-1WR3-AM kit includes a second remote so that family members or co-workers can have their own remote for the vehicle.
Durability and Compatibility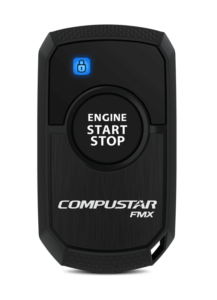 The Compustar 1WR3-AM remotes feature a durable case that can handle the occasional drop. The water-resistant design helps prevent damage if the remote happens to land in a puddle or snow bank. These features are just a few of the reasons why Compustar has been the number one security and remote start brand in North America for the past four years.
A remote starter or security system based around the Prime R3 1-Way remote is compatible with almost any vehicle on the road. Even complex push-to-start, keyless entry, diesel and hybrid vehicles are compatible with our Compustar remote car starters.
See the Compustar 1WR3-AM at Mobile Edge
If you are shopping for a remote starter for your car or truck, drop into Mobile Edge and speak with a member of our team. We'll help you pick the perfect remote control solutions for your needs and ensure that we install the system for maximum performance and reliability.
If you have any questions about the Prime R3 remote, or any of our remote starter systems, send us an e-mail using our contact button below.