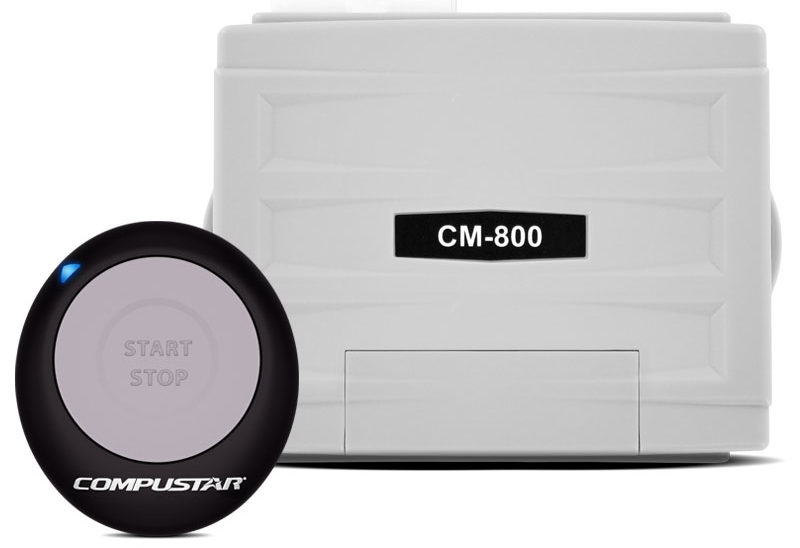 Remote car starters span a wide price range. Deluxe models offer long-range communication and expandability options. Not everyone needs those features, so for those clients, we offer the Compustar CS801-S all-in-one remote starter bundle. The best part of the CS801-S is that you still get the amazing quality and reliability that have made Compustar the most-respected brand in the industry.
Easy-to-use Remote Controls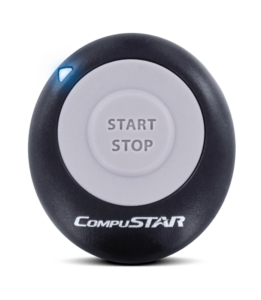 The CS801-S system includes a control module, antenna and pair of one-way, one-button remote controls. The remotes offer up to 800 feet of range, or 500 feet in real-world applications. This range is more than adequate if you parked your car in your driveway or adjacent to your place of work. We call this our Base Power system and it serves as the reference for other longer-range products. That said, the CS801-S offers at least twice as much range as most factory remote control systems.
Vehicle Compatibility and Features
The CS801-S is compatible with gasoline or diesel vehicles that have automatic transmissions. This system doesn't work with manual transmission vehicles. The CS801-S includes door lock control – you can lock the doors with a quick tap of the remote control button. Tapping the button twice within 1 second will unlock the doors. To remote start the vehicle, all you have to do is hold the button for 2.5 seconds.
Quality Installation Every Time
Whether we are installing a CS801-S or an FT7000AS with DroneMobile and a T11 remote, Mobile Edge clients always get the same high-quality installation and service. We ensure every electrical connection is of the highest standards for both mechanical reliability and electrical conductivity. We locate antennae and control models securely, ensuring they remain in place permanently, or at least until we choose to remove them. We will review how to use your remote starter system with you when you come to pick up your vehicle.
We sell and install hundreds of systems each year, and ensuring our clients are confident with their remote car starters is fundamental for us.
Check Out The Compustar CS801-S Today!
If you are interested in a remote starter for your vehicle and you're in the Lehighton, PA, area, drop into Mobile Edge. We'd be happy to provide you with a quote on a system for your vehicle. Contact us here if you have any questions.