Here at Mobile Edge, we frequently see clients from Allentown and the Lehigh Valley area searching for navigation systems that will work in their vehicles. If you have a smartphone, you probably have some sort of GPS app on your phone that you could use, so why would you want an in-dash navigation system installed in your vehicle? We are excited to tell you about all the benefits they offer.
Better-quality Maps Make Directions Easier
First of all, an in-dash navigation system is going to have maps that blow your phone's app out of the water. The "navigation brain" that we install in your vehicle is much more accurate and up to date on road and traffic changes. The overall quality is also much better, due to the amount of research that goes into these systems.
Option for Satellite Radio
A navigation system may also give you the option of having satellite radio in your car. Many drivers enjoy satellite radio for the commercial-free music and exclusive channels. Satellite radio provides many options that your normal AM/FM radio cannot offer.
Option For A Backup Camera
When you choose to have an in-dash navigation system installed in your vehicle, you usually also get the option of a backup camera as well. Many of the systems that Mobile Edge sells are designed to work with backup cameras. This allows the screen for GPS to also be used for the backup camera every time you put your car in reverse.
In-dash Navigation Gives The Option For Audio Upgrades
Have you been thinking about upgrading the sound system in your vehicle? When you have a navigation system installed, you automatically gain a great base for audio upgrades as well. With the added outputs, you'll be able to hook up amplifiers and subwoofers that will take your music to the next level.
Bluetooth Hands-free And Wireless Music Streaming Available
In most states, holding your cellphone in your hand while driving can result in a ticket and a large fine. Bluetooth to make hands-free phone calls is one of the best benefits that a navigation system will give you. You'll be able to make and receive phone calls without taking your hands off the steering wheel. The system will also allow you to stream music wirelessly so you have easy access to all your tunes and podcasts.
Pandora And Spotify Control Options Available
Do you enjoy listening to Pandora and/or Spotify? Many of the in-dash navigation systems available at Mobile Edge can provide you with another great feature: control over Pandora and Spotify. With this option, you'll be able to change stations and flip through songs right on the screen in your dash!
Save Data On Your Cellphone Plan
When you use an in-dash navigation system, you never need to use the data on your cellphone, which saves you money on your cellphone bill. Better yet, your GPS will work even when your cellphone doesn't have service! No more need to worry about getting lost and not having reception to find your way back home.
CarPlay And Android Auto May Be Options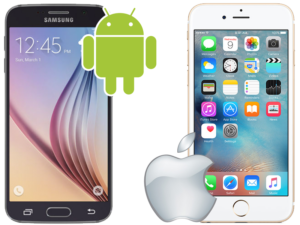 Are you an iPhone or Android user who is satisfied with your phone's GPS but wish it could be integrated with a screen in your dash? Some of the units available at Mobile Edge are compatible with these technologies. When you purchase a replacement stereo with these options, you may get in-dash navigation plus CarPlay and Android Auto. Now you'll have the option of choosing which one you want to use on a given day.
Stop By Mobile Edge to Learn More About Navigation In Allentown
The benefits of having a navigation system installed in your vehicle are nearly endless. If you're interested in knowing more, stop by Mobile Edge or contact us by using the button below. The store is in Lehighton, Pennsylvania, and is conveniently accessible from Allentown and the Lehigh Valley.