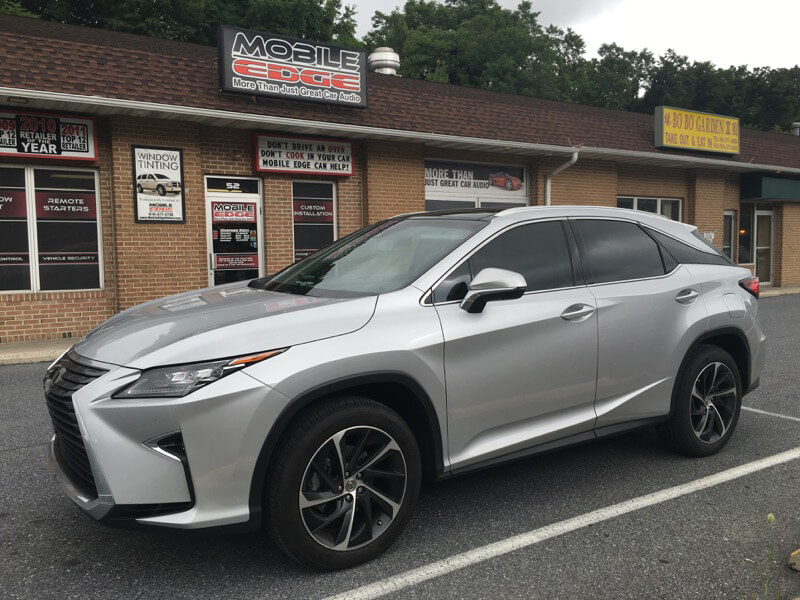 Looking for a great shop to install quality electronics in your vehicle? Mobile Edge has made a name for itself, with clients traveling hours to have work done on their cars. Recently a repeat client from Greenwood, Indiana, contacted Mobile Edge about a Lexus RX350 remote start installation.
Clients Traveling from Out of Town
When Bill called us about installing a remote start in his new car, we were thrilled because we had installed a remote start in his previous Lexus back in 2011. It's always an honor to have a client return to our store, especially when they travel 11½ hours to get here. As soon as we had Bill's appointment on the books, our store manager, Bob, lined up a rental car for him. When he and his wife arrived, the rental car was ready for them to take off and explore the area around Mobile Edge, which is perfect for sightseeing. Bill and his wife wanted to see some parts of Pennsylvania they had never been to before, so they set off for Hershey and Hershey's Chocolate World.
Lexus RX350 Remote Start Installation
While Bill and his wife had fun exploring Hershey, the team at Mobile Edge installed the new remote start in his Lexus RX350. Having been to Mobile Edge for work on one of his cars in the past, Bill had confidence that the crew would do a great job once again. He originally discovered the shop while searching online years ago. He wanted to choose a company that had a good reputation, and while reading about Mobile Edge, he felt it would be a great option. Now six years later, he was back. When the work was done, our client returned to our shop to pick up his vehicle, leaving the rental car with us, and we took care of the rest.
A Client's Experience With Mobile Edge
After all the work was done, we chatted with Bill about his experience with our team. He was thrilled with how the remote start turned out and enjoyed his time traveling with his wife during the process. Having rental car arrangements made ahead of time was the icing on the cake. In fact, Bill and his wife made a three-day trip out of the experience and explored Gettysburg and some other great areas nearby.
Come See Us at Mobile Edge!
If you're interested in visiting eastern Pennsylvania to have work done on your vehicle, the team at Mobile Edge would love to work with you. We will do what we can to make it as easy as possible. Come see us at our store in Lehighton, Pennsylvania, or contact us using the button below.